Bots are the new apps: Microsoft reveals how artificial intelligence will order our pizza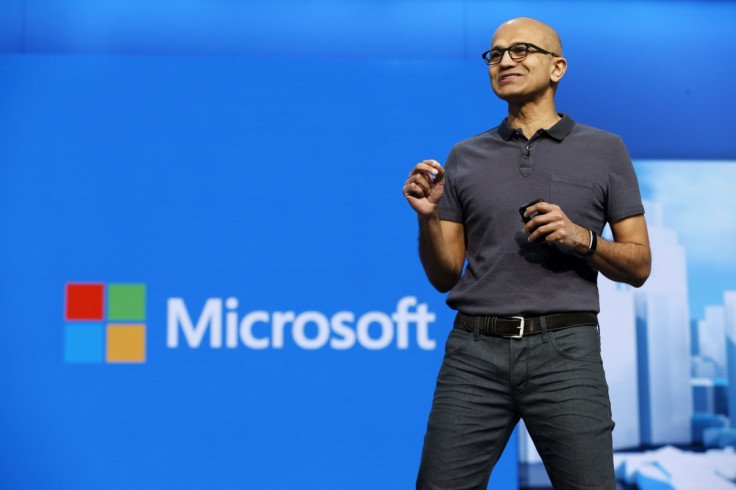 Microsoft has revealed a future where we will interact with numerous 'bots' to do everything from book hotels and manage our diaries, to order pizza. Shown off at the company's annual Build conference in San Francisco, bots will take artificial intelligence - and how humans interact with computers - into a new generation.
Explained as simply as possible, bots are like personal assistants with apps who can be given orders. By understanding natural human language, the bots know - and will learn over time - what we want from them, and can be tuned to become smarter and more efficient.
An example Microsoft gave was how a bot could be used by Dominos to help automate pizza orders. Instead of creating an order on the website or calling up your local kitchen, the bot will let customers have a natural instant-message conversation with a bot from their phone, which will take their order and process it.
'Hi Domino's bot, send me pizza'
Type 'send me a large pepperoni pizza' into a chat box on the Domino's website and the bot will complete your order with your already-known bank and address details. Those who run the bots, in this case Domino's, will be given a set of simple tools by Microsoft to help fine tune how the bots work, improving their language. If the bot cannot understand an order, it will automatically ask a human employee for help.
"It is not man vs machine, it is man with machine," said Microsoft CEO Satya Nadella. A new 'Microsoft bot framework' has been created for developers to make their bots and experiment with what they can do.
Consumers will get their first experience of bots in an updated Skype application. Available now, the new version will use Cortana, Microsoft's voice-activated personal assistant, to help users get things done. A demonstration on stage showed how Skype senior vice president Lilian Rincon was suggested a hotel she has regularly stayed in and located close to an upcoming event she was set to attend.
Better than Tay
By drawing on previous hotel stays and her calendar, Cortana and the Skype bot were able to suggest the hotel, which appeared in a private chat box between her and Cortana. After agreeing to the hotel, Cortana brought in a Westin Hotel bot to manage Rincon's booking. The room was quickly booked because the second bot could see the previous conversation between Cortana and Rincon, and knew when she wanted to stay.
The system is a clever and interesting one, but also one which means Microsoft - or its bots, at least - are watching and listening to every conversation we have on Microsoft's platforms, from Skype to Slack. The upside is that Microsoft is creating a better and more understanding internet, an internet which knows what we want and what we are looking for, and which crucially can communicate in natural human language.
Let us just pray that these bots work better than Microsoft's Hitler-loving Tay Twitter experiment.
© Copyright IBTimes 2023. All rights reserved.