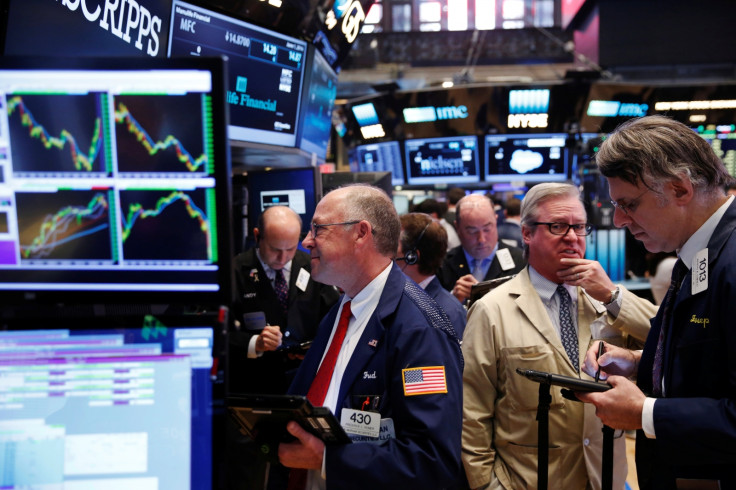 US stocks closed marginally higher on 1 June, as oil prices rebounded and investors focused on better-than-expected economic data. The Dow Jones managed to recover from losses earlier in the day to end in positive territory.
The Dow Jones Industrial Average closed off session lows of more than 120 points to settle up 2.47 points, or less than 0.1%, at 17,789.67. According to CNBC, Apple and IBM weighed heavily on the DJIA.
The S&P 500 inched up 2.37 points, or 0.1%, to settle at 2,099.33. MarketWatch reported that seven of the index's 10 main sectors closed higher, with consumer-staples leading gains after rising 0.7%. Meanwhile telecommunications saw a 1% dip. The S&P 500 briefly touched the key 2,100 level earlier in the session.
The Nasdaq Composite continued for a sixth day of gains rising 4.20 points, or 0.1%, to close at 4,952.25. Costco shares, up 2.5%, were the biggest contributor to gains to the Nasdaq 100. Apple however fell 1.4%.
According to CNBC, the major averages settled off session lows following the release of the ISM manufacturing PMI for May, which exceeded expectations "The ISM number that came out earlier seemed to give a sigh of relief to the market. However, the recovery seems to be focused on the defensive sectors," David Schiegoleit, managing director of investments at US Bank Private Client Reserve said.
Schiegoleit told CNBC, "Traders are taking a cautious tone right now ahead of the bigger releases later this week."
Meanwhile, US crude oil futures recovered after dropping below $48 (£33.31;€42.91) a barrel, but still closed down $0.09 (£0.06;€0.08), or 0.18%, at $49.01 (£34.01;€43.81) a barrel. Reuters reported that four OPEC sources stated the organisation would consider establishing a new oil output ceiling at its meeting on 2 June. The European Central Bank will also meet on 2 June, while the US jobs report for May is expected for 3 June.
The euro lost near $1.119 and the yen near 109.6 against the greenback. Treasury yields closed off lows, with the 2-year yield near 0.89% and the 10-year yield around 1.84%. Gold futures for August delivery fell $2.80 (£1.94;€2.50) to $1,214.70 (£842.83;€1085.91) an ounce.
Overseas, European markets closed down and Asian markets closed mostly lower. In Europe, the German DAX was off around 0.6%, while the STOXX Europe 600 plunged almost 1%. In Asia, the Nikkei 225 dropped 1.6% and the Shanghai Composite fell 0.11%.