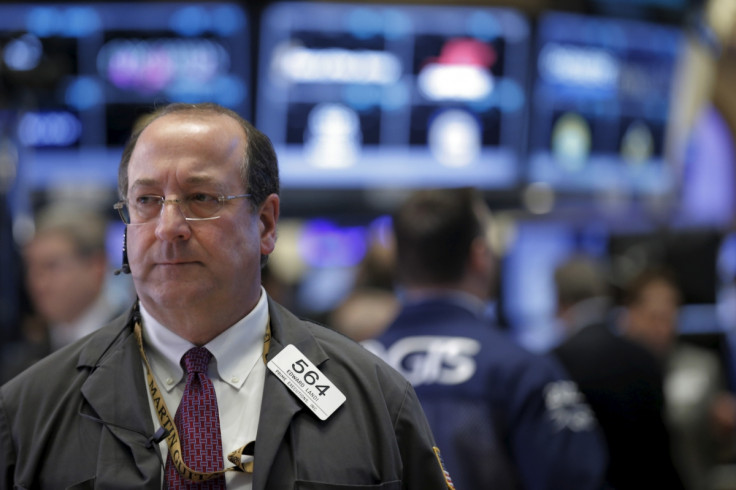 US stocks closed down on 5 April on the heels of declines overseas and despite gains in oil prices. The Dow Jones closed down triple digits for the first time since 8 March.
The Dow Jones Industrial Average fell 133.68 points, or 0.8%, to settle at 17,603.32. The blue-chip index reached a session low of 17,579.56 logging its worst one-day drop since 23 February, MarketWatch reported. Cisco Systems Inc, Walt Disney Co and United Health Group Inc were the biggest decliners, while Pfizer Inc and Boeing Co contributed to gains.
The S&P 500 dropped 20.96 points, or 1%, settling at 2,045.17. Declines were led by the utilities sector, down 1.9%, and the financials sector, down 1.4%. The index closed 1.01% lower to hold 0.06% higher for 2016. All 10 S&P sectors closed lower. Meanwhile, the Nasdaq Composite fell 47.86 points, or 1%, to close at 4,843.93.
"I think it's generally a concern about the economy and central banks. The (stocks) that are down the most are the ones people got long the most. It doesn't have anything to do with the fundamentals," explained Ilya Feygin, managing director and senior strategist at WallachBeth Capital.
Ben Pace, chief investment officer at HPM Partners, added, "Markets are getting a bit tired after a (sharp run higher). That's probably it more than anything but there's always a catalyst."
European and Asian markets were sharply lower, placing pressure on the major US averages. "Globally, the fact that there's not a lot of growth is definitely weighing on the market," Karyn Cavanaugh, senior market strategist at Voya Financial, told MarketWatch. "There's some good news in that the [US] economy isn't totally tanking ... but let's face it we're in an earnings recession," she added.
US stocks were also influenced by concerns of the coming earnings season, low oil prices and the Treasury's announcement of new moves to limit inversions, CNBC reported. Those concerns offset gains made by US crude oil futures, which closed up 19 cents, or 0.53%, at $35.89 a barrel.
Gold futures closed higher, adding gains of $10.30 to settle at $1,229.60 an ounce. The US dollar index also traded higher, with the euro near $1.139 and the yen at 110.46 against the greenback as of 2.35pm EDT/7.35pm GMT. Treasury yields traded lower, with the 2-year yield at 0.72% and the 10-year yield at 1.73%.
Overseas, in Europe, the STOXX Europe 600 dropped 1.9% and the German DAX fell 2.6%. In Asia, Japan's Nikkei 225 declined 2.4% and the Hang Seng dropped over 1.5%. Meanwhile, the Shanghai Composite surged 1.5%.