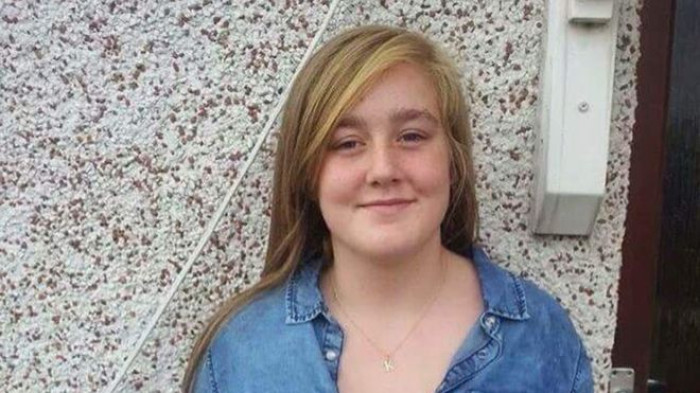 A 28-year-old landscape manager has admitted to the rape and murder of 15-year-old schoolgirl Kayleigh Haywood whose body was found near her home in Leicestershire in November 2015. Stephen Beadman, of Ibstock, appeared via videolink at Leicester Crown Court. Beadman's neighbour Luke Harlow, 27, also appeared via videolink and admitted sexual grooming and two counts of sexual activity with the teen.
Kayleigh disappeared on 13 November after being dropped off at Ibstock Community College close to her home. She had told her mum she was staying with a girlfriend as she often did. Following her disappearance hundreds of local people and police from across the region joined in a search for her. Her body was found near Sence Valley Forest Park on 18th November. An inquest heard she died from facial and head injuries consistent with being battered with a blunt instrument.
In a statement released after Kayleigh's body was found her family said: "We are heartbroken, grief stricken and as a family utterly devastated. We cannot even begin to thank the local communities and wider public for their messages of support which have helped us through the last week. We are also grateful for the publicity the media have given to Kayleigh's disappearance and the desperate search to find her."
Kayleigh's family are now campaigning to change the law to prevent children under 16 from joining social media sites. Aunt Tracey Haywood told the BBC the family are setting up a charity to campaign for the change.
"The family want some laws passed because it has absolutely torn us apart," said Tracey. "I'm willing to go worldwide with this and I won't stop ... I'll make it my life's work. If I could change places with Kayleigh I would."
Beadman and Harlow both denied one charge of false imprisonment. They will stand trial at Nottingham Court on 8 June.