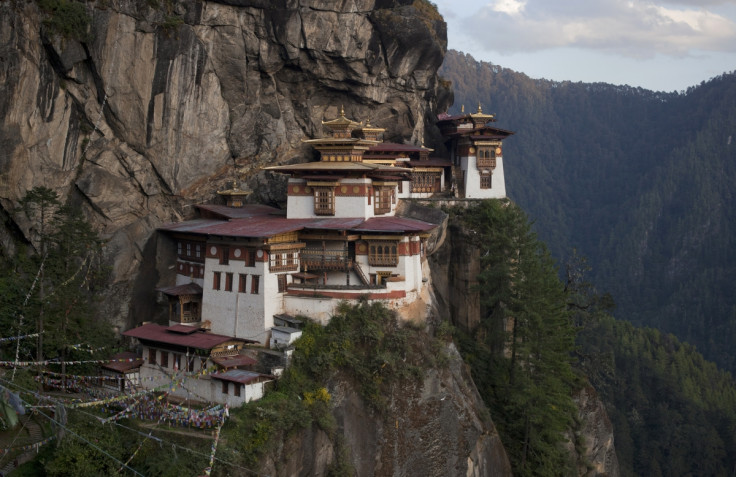 Bhutan had no paved roads until the 1960s, no foreign tourists until 1974 and no television until 1999, so what will be in store for the Duke and Duchess of Cambridge when they visit the isolated Himalayan kingdom?
The Thimphu Dzong monastery is the site where they will be greeted by another royal couple, Bhutan's King Jigme Khesar Namgyel Wangchuk and his wife Jetsun Pema, who themselves are dubbed "the Wills and Kate of the Orient".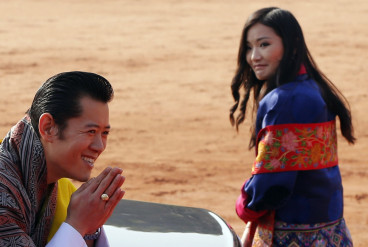 After a traditional Bhutanese welcome ceremony, the royal couples, who married within six months of each other in 2011, will then have dinner at their hosts' Lingkana Palace, according to Hello magazine.
The fact that the king of Bhutan has only one wife is unusual as he presides over a country where polygamy is common and his father, Jigme Singye Wangchuck, had four wives.
In February 2015, the young royal couple had a son which was celebrated throughout Bhutan.
William and Kate will undertake a six-hour mountain trek to the Tiger's Nest monastery, which was built in the 17th century and near the cave that was the focal point for Guru Padmasambhava, who is credited for introducing Buddhism to Bhutan.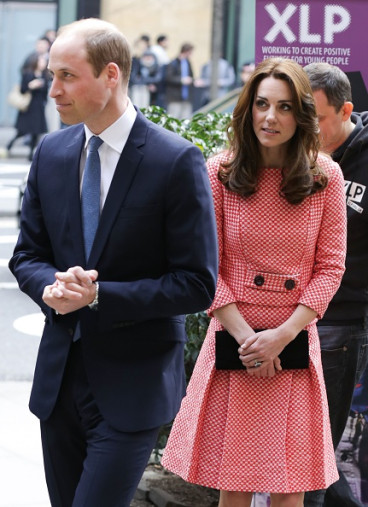 Bhutan is unusual among capitalist countries whose governmental aspirations usually extend to increasing their coffers. Bhutan measures Gross National Happiness, which takes into account both economic growth and the wellbeing of the 730,000 strong population that are spread across its nearly 40,000 sq km.
This belief, introduced by the current king's father also has an impact on tourism, which is tightly regulated and requires visitors to pay a daily fee of $200 (£141) for an all-inclusive daily package.
The country also has the distinction of being the only one in the world that bans the sale and use of any tobacco products, which should not prove a problem for the non-smoking British royals.
The Daily Mail reports that most people will turn out to greet the Duke and Duchess in a riot of colour from their Bhutanese national dress which for men will be a "gho" – a wrap-around gown of striped cotton. Women will be wearing what is known as a "kira", or an apron-like dress of striped material over a blouse.
The Duke and Duchess will arrive in Bhutan from India on 14 April for the two-day trip.