US market open: Wall Street follows European and Asian stocks into the red amid global sell-off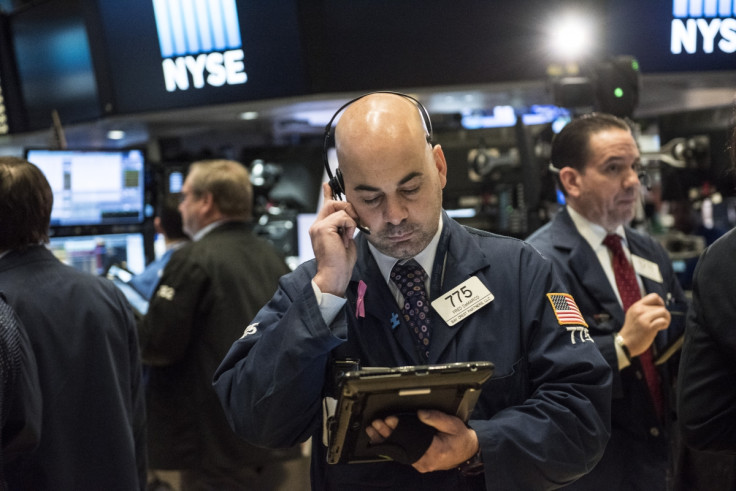 US equity markets took a turn south early on Tuesday (5 April), as Wall Street looked poised to follow its global counterparts deep into negative territory.
Shortly after the opening bell, the Dow Jones Industrial Average was down 0.49% to 17,650.48, while the S&P 500 and the Nasdaq were 0.65% and 0.69% lower respectively after the main US benchmarks closed the previous session in the red.
Markets across the world were also in the red, with European stocks all firmly in negative territory by mid-afternoon after a raft of disappointing economic data dampened sentiment across the Eurozone. London's FTSE 100 index was down 1.42%, while France's CAC 40 and Germany's Dax were 2.34% and 2.55% lower respectively.
Asian equities fared little better, with Hong Kong's Hang Seng and Japan's Nikkei 225 losing 1.57% and 2.42% respectively, although the Shanghai Composite Index bucked the trend and closed up 1.45%.
"As could have been expected, the fallow period between the US jobs report last week and the start of earnings season later in April has left this rally vulnerable to some downward pressure," said IG's senior market analyst Chris Beauchamp.
"It had been clear throughout March that the one-way short squeeze had begun to ease off, particular in the FTSE 100, but a combination of the ECB, Janet Yellen and then non-farm payrolls prevented downward moves from getting greater traction. But as the effects of these have eased the bears have finally got their way."
Volatility across global equity markets was not helped by a fresh decline in oil prices and by a stern warning delivered by the International Monetary Fund (IMF), as Brent Crude fell 0.53% to $37.49 (£26.42, €32.96) a barrel, while West Texas Intermediate declined 0.73% to $35.44 a barrel.
Meanwhile, IMF's managing director Christine Lagarde urged the world's economies to boost growth, warning that risks to global growth were increasing. Her comments came less than 24 hours after the IMF warned emerging markets were posing a threat to more developed economies and that a crisis in China could trigger a new global recession.
© Copyright IBTimes 2023. All rights reserved.