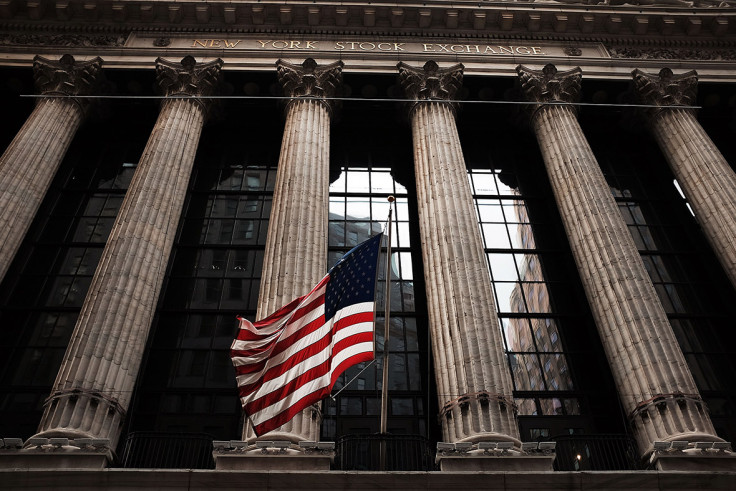 US equity markets gained ground early on Friday (12 February) after official figures showed retail sales in the world's largest economy increased sharply in January, while oil prices staged a solid recovery after slumping in the previous session.
Shortly after the opening bell, the Dow Jones Industrial Average was up 0.77% to 15,780.88 while the S&P 500 and the Nasdaq were 0.80% and 0.87% respectively higher, after the Dow Jones closed at a two-year low on Thursday (11 February) and the S&P 500 closed at its weakest level since April 2014.
Oil prices rebounded strongly, with Brent crude gaining 4.66% to $31.53 (£21.82, €28.08) a barrel, while West Texas Intermediate jumped 5.92% to $27.86 a barrel.
"The gains in oil are being driven by comments from the UAE energy minister who claimed that Opec is willing to discuss production cuts with other oil exporters, which could in theory drive a more sustainable rise in prices," said Craig Erlam, senior market analyst at Oanda.
"The problem is this is not the first time we've had these kinds of reports and nothing has since materialised. We get a short-term boost followed by a return to lower prices. I don't expect this time to be any different."
On the macroeconomic front, data released from the Commerce Department showed retail sales excluding automobiles, gasoline, building materials and food services increased 0.6% in January after declining 0.3% the previous month.
Overall retail sales climbed 0.2%, beating expectations for a 0.1% gain and recovering from the 0.1% decline posted in December.
"This [the data] isn't going to persuade the Fed to hike rates in March when the markets are still throwing a tantrum but, alongside the low level of initial jobless claims yesterday and the JOLTs data released earlier this week, it illustrates that US economic growth is actually accelerating," said Paul Ashworth, chief US economist at Capital Economics.
Elsewhere, with China's Shanghai Composite Index still closed for the Lunar New Year holiday, Japan's Nikkei 225 plunged more than 4%, while European equities recovered from the previous session selloff, as all the main benchmarks but France's CAC 40 were up 2% by mid-afternoon.
Among individual stocks, banks were on the front foot, with Goldman Sachs, Citigroup and JP Morgan gaining between 2% and 5%.