US market close: Mixed picture for stocks but Dow and S&P manage second straight quarterly win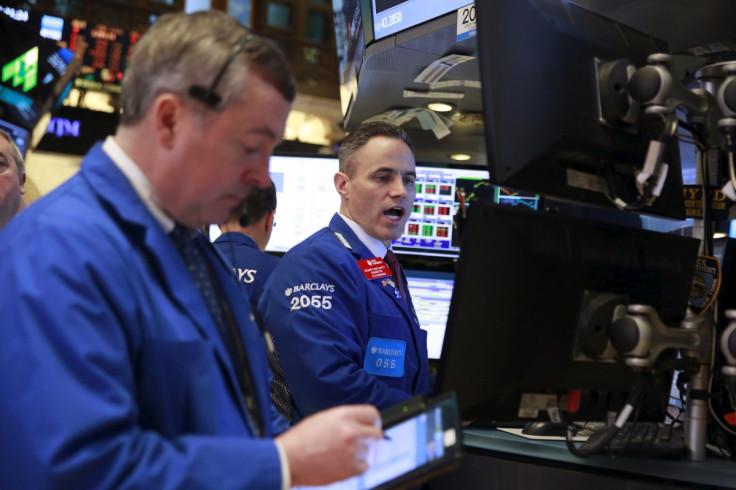 US stocks closed with a mixed picture on 31 March, the last trading day of the quarter, with the Dow Jones and S&P 500 posting their second straight quarterly win. The Dow finished with a first-quarter rise of 1.49%, while the S&P 500 posted a quarter rise of 0.77%.
The Nasdaq Composite, meanwhile, had its worst first quarter since 2009, ending with a 2.75% quarterly decline.
"I think it's a combination of dovishness out of the Fed and...no sign of a US recession," explained Ben Pace, chief investment officer at HPM Partners. CNBC reported that all three major indexes managed to recover from an intra-quarter drop of over 10%.
The S&P 500 dropped 4.21 points, or 0.2%, to settle at 2,059.74, with materials down 0.9% and leading nearly all the other sectors lower. According to MarketWatch, the index saw sharp gains in March following three continuous months of declines. It gained 6.7% over the month, the biggest gain since October 2015.
The Dow Jones fell 31.57 points, or 0.2%, at 17,685.09. The blue-chip, which hit its 2016 high this week, gained 7.1% over March and is up 1.5% since the beginning of the year. The Dow and S&P 500 bounced back from hitting their 2016 low on 11 February, gaining almost 13%, MarketWatch noted.
"The has been a tale of two quarters – the first half, investors feared an outright recession and global slowdown, but after six weeks, markets turned on a dime with the help from central banks, which continue to stay accommodative," said Ryan Larson, head of equity trading at RBC Global Asset Management. He added: "The first half was turbulent, with lots of volume, lots of volatility, while in the second half of this quarter, everything calmed down and stocks have regained a lot of ground and some."
The Nasdaq Composite ended flat on 31 March to settle at 4,869.85. The tech-heavy index saw a 6.8% return in March but settled down 2.8% for the quarter. Gains were contributed by Microsoft, up 0.33%, and the iShares Nasdaq Biotechnology ETC (IBB), up 2.3%. Apple ended 0.52% lower.
The jobs report will be released on 1 April. "Market's not really moving at all. A real big (point) of news is going to be the jobs report tomorrow so people will be waiting on that," David Kelly, chief global strategist at JPMorgan Funds, told CNBC. "Markets are adapting themselves to (Fed Chair) Janet Yellen's speech tow days ago but I think that adaptation is over."
The US dollar index closed off session lows but still closed down 4.1% for the quarter, its worst since 2010. The euro, which hit the highest against the dollar since October, held near $1.14 (£0.79), while the yen was near 112.54 yen against the greenback.
Gold futures for June delivery surged $7, or 0.6%, settling at $1,235.60 an ounce. It rose more than 16% during the first quarter, posting its best quarterly performance in 30 years. Meanwhile, treasury yields dropped to new multi-week lows, with the two-year yield near 0.729 and the 10-year yield at 1.777. The treasury yields hit their lowest since February and beginning of March, respectively.
Abroad, Asian markets were mixed, with the Nikkei 225 closing down 0.7% and the Shanghai Composite rising 0.1%. In Europe, markets closed down across the board.
© Copyright IBTimes 2023. All rights reserved.