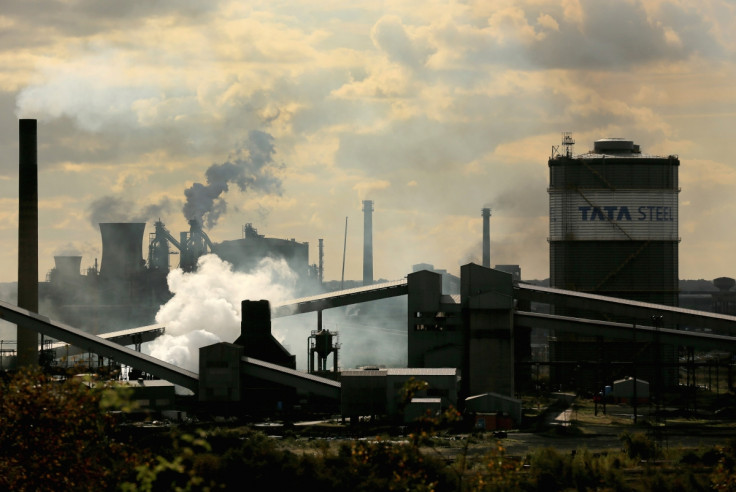 The trade unions involved in the Tata Steel crisis will plan their next move when they hold a crunch meeting in London on the afternoon of 4 April. Shop stewards from Community, GMB and Unite will converge at the Trades Union Congress' headquarters at 1pm BST.
"This meeting will be a key moment in our campaign. By now, no one underestimates the scale of the challenge we face. We have an entire industry to save and not a lot of time to save it," said Roy Rickhuss, the general secretary of Community.
"We must also ensure that we hold Tata to a commitment to be a responsible seller and honour its moral and social duties to UK steel communities."
The officials represent the thousands of workers at risk from job cuts across the UK after Indian conglomerate Tata announced it would sell of its entire loss-making steel business in Britain.
Labour's four-point plan
Tata directly employs 15,000 steelworkers and another 4,000 employees at its Port Talbot plant in south Wales who all face uncertain futures. The Business Secretary Sajid Javid finally met the workers on 1 April after cutting short a trip to Australia.
The unions have called on the government to nationalise the steelmaker, but Prime Minister David Cameron has ruled out such a move.
However, Javid seemed to U-turn on the issue over the weekend when he appeared on BBC One's Andrew Marr show. The embattled top Tory said: "We will look at everything we can do to allow a sale going ahead and I wouldn't rule out anything at this stage."
Labour has claimed the Conservatives Party is in "total disarray" over the crisis and has tabled a four-point plan in a bid to save the steelworks. The proposals include fast-tracking key infrastructure projects, such as the HS2 high-speed railway, requiring large amounts of steel.
"The Tories are in total disarray and have failed to get to grips with the steel crisis. Steelworkers and the industry can't afford to wait for them to get their act together, so Labour is getting the ball rolling," said John McDonnell, Labour's shadow chancellor.
"This plan is a good starting place for a framework by which we can hopefully get cross-party agreement to find a solution to stabilise the industry and secure the workforce."