US market round-up: Wall Street in the red as poor Chinese data drags oil prices lower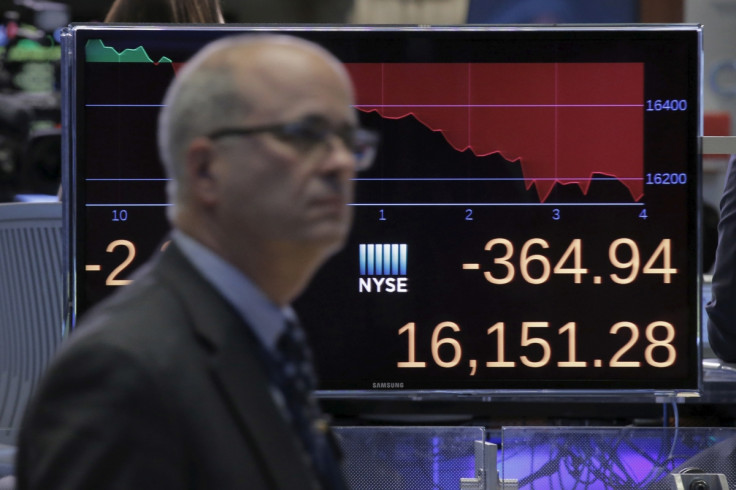 US equity markets drifted lower early today (1 February 2016) as oil prices suffered a sharp decline and Chinese stocks were dragged into the red following the release of disappointing manufacturing data.
Shortly after the opening bell, the Dow Jones Industrial Average was down by 0.67% to 16,361.66 while the Nasdaq and the S&P 500, which posted its biggest daily gain since September after rising by 2.5% on 29 January, were 0.51% and 0.61% lower respectively. China's manufacturing purchasing managers index (PMI) fell from 49.7 to 49.4 in January, missing forecast for a 49.6 reading and hitting a three-year low, which in turn dragged the Shanghai Composite Index down by 1.78%.
"As deflationary pressures remain high, further reserve requirement cuts are still needed to support the slowing economy and permanently inject liquidity into the market," said analysts at ANZ. "In fact, refraining from further easing could risk an even weaker economy, which will then intensify depreciation expectation and capital outflows."
Fresh concerns over China dragged European stocks in the red, with London's FTSE 100, Germany's Dax and France's CAC 40 all down by approximately 1% by mid-afternoon, while oil prices suffered a sharp decline. Brent crude lost 2.42% to $35.14 (£24.64, €32.40) a barrel, while West Texas Intermediate plunged by 3.57% to $32.46 a barrel. On the macroeconomic front, the personal consumption expenditure (PCE) index, the Federal Reserve's preferred inflation gauge, slid by 0.1% in December and 1.4% over the past 12 months, remaining comfortably the US central bank's 2% target.
"The lack of inflationary pressure in the PCE deflator measures of prices is another reason why the Fed could stand pat in March," said Paul Ashworth, chief US economist at Capital Economics.
Market participants will also analyse two separate January readings on the manufacturing sector, scheduled for release at 9.45am EST (2.45pm GMT) and 10am EST (3pm GMT) and a December report on construction spending, due out at 10am EST (3pm GMT). Among individual stocks, Aetna was on the front foot after the health insurer posted better-than-expected quarterly earnings ahead of the opening bell, while Questar jumped by more than 20% following news that utility company Dominion Resources planned a $4.4bn takeover. Meanwhile, Alphabet and toy giant Mattel are scheduled to release results after the closing bell.
© Copyright IBTimes 2023. All rights reserved.