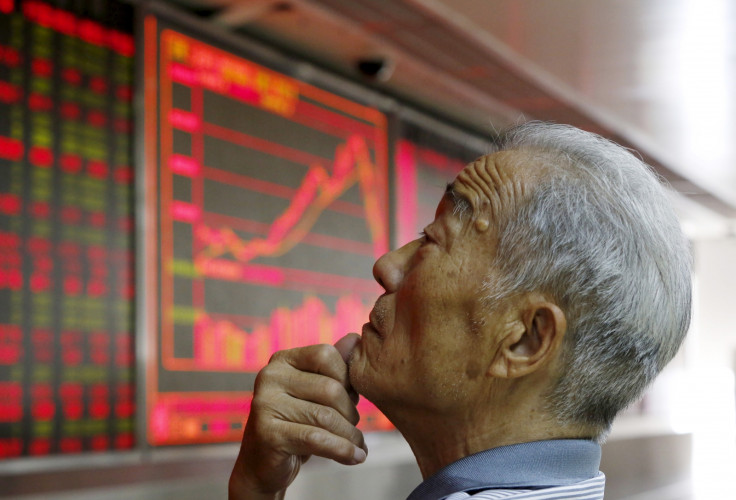 China should not be solely blamed for the recent global markets meltdown, with mainland analysts putting the blame on the US monetary policy and falling oil prices.
The analysts say that Beijing's "culpability" in the market routing has been exaggerated, claiming that the US Federal Reserve and its policy direction were the real "enemy within".
Zhou Ling, hedge fund manager at the Shanghai Shiva Investment told South China Morning Post: "It is unfair to blame China for the market crashes. China's troubled economy and falling oil prices aren't news at all, but the sharp fall in the global markets appears to be an epidemic and all of them seemed to be entwined."
Another mainland researcher, Zhang Ming from the Chinese Academy of Social Sciences, told the China Business News that emerging markets, including China were the victims of the US Federal Reserve's rate increases. They led to a wave of currency devaluations that triggered capital outflows from the emerging countries.
"The gloomy sentiment that swept the global markets [added to] investors' worries about their financial investments," Cinda International Securities said in a report. "Mainland investors are panic stricken. They are expecting regulators to roll out more market-boosting measures."
Beijing StarRock Investment Management's chief strategist Yang Ling said: "The panic selling was overdone. The market is expected to bottom out in the near future."
The analysts had come out strongly against US Republican presidential candidate Donald Trump who has blamed the sharp falls in the global stock market on China.
Trump has been the most vocal in putting the blame on China, telling Fox News: "I've been talking about China for years. Because China's going bad it's going to bring us down too, because we're so heavily coupled with China. I'm the one that says you better start un-coupling from China because China's got problems."
New Jersey Governor and Republican candidate Chris Christie said that a market correction in China is "going to have an even greater effect because this president [Obama] doesn't know how to say no to spending."
He said Obama's administration had borrowed too much and exposed itself to China, a major buyer of US debt.
Fellow Republican candidate and former Hewlett-Packard chief executive Carly Fiorina mostly blamed the Federal Reserve, according to Reuters. "I think the stock market has hit record highs over and over again because the Federal Reserve has ensured, through its easy-money policy, that the stock market is the only place you can earn a return," she said, in reference to low interest rates in the US.
More about global stockmarkets