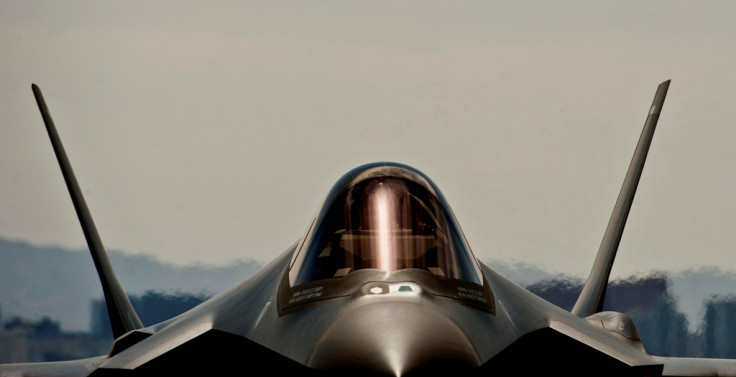 Two US squadrons of F-35 fighter jets are set to be based in the UK as the Pentagon closes 15 bases around Europe.
The US Department of Defence has announced plans to consolidate its posts around Europe in a move that will save around $500 million each year.
Despite the new placing of F-35 squadrons in the UK, the move will lead to an overall decrease of around 2,000 US military and civilian personnel in Europe, according to Pentagon figures.
The Defence Department has sought to close domestic bases for years in a bid to shave billions of dollars off its annual budget. Those efforts have frequently been halted by lawmakers in the US Congress.
Congress had already approved $985m worth of spending on the "European Reassurance Initiative," aimed at boosting the military power of eastern European allies.
"We have been working with our allies to reposition thousands of military and civilian personnel within the region," Defence Secretary Chuck Hagel said in a statement. "This transformation of our infrastructure will help maximise our military capabilities in Europe so that we can best support our NATO allies and partners in the region."
In the UK, some three RAF installations will be returned, meaning that overall there will be a net decrease of around 2,000 US service personnel in the country.