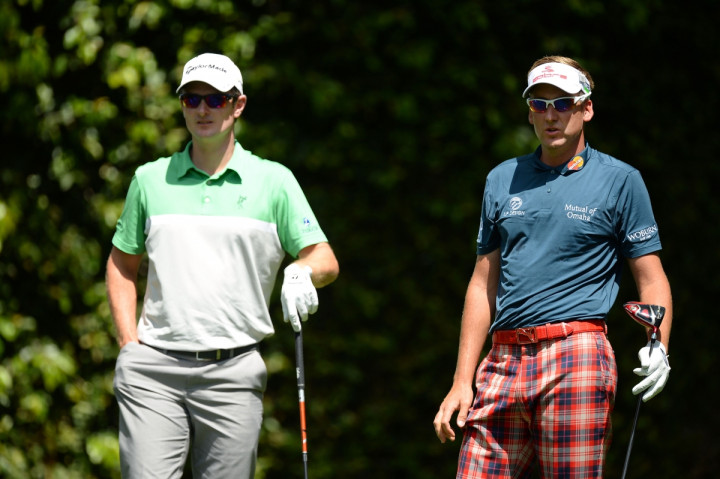 Ian Poulter is hoping to replicate the US Open success of Justin Rose at Merion last year, but doesn't expect his friend to share too many secrets behind his success.
Poulter, 38, had to settle for a 21st place finish in the second major of the year 12 months ago as Rose sealed his maiden major success which saw him become the first Englishman to win the competition in 43 years.
Having arrived at Pinehurst after recovering from a back injury that troubled him during last month's BMW PGA Championship, Poulter will recommence his own search for his first triumph and will use his compatriot's success as his own inspiration.
"It is an inspiration," admitted Poulter, referring to Rose's victory in 2013.
"He knows what he did was rather special. And I think I know what to do to be able to get there.
"It is a case of being able to do it over those four days. But I haven't sat down to discuss it.
"I wouldn't expect him to open up about it all anyway – he is a competitor. You have to keep some secrets, you can't let it all out!
"US Open golf is brutally difficult, it wears you down and you have to be on your game for that."
Poulter will return to action this week before taking a three week break following the US Open to prepare for the second half of the season.
"Those three weeks off are going to be crucial to get myself in really good shape leading into the back end of the year. I am there or thereabouts in Ryder Cup qualifying anyway. I would like to be a factor obviously like I would expect to be and that's a long way off.
"There are so many great tournaments between now and then, you play great you could be knocking on the door for many wins between now and then."