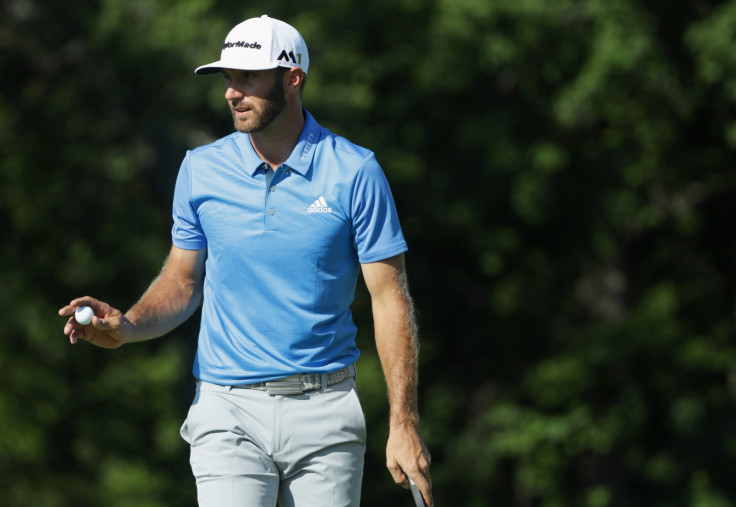 American Dustin Johnson completed two rounds in a single day to lead the US Open on four-under at Oakmont as the tournament continues to play catch-up. The 31-year-old - who has finish inside the top four in each of the last two years - faced a gruelling schedule on day two but came through to grab a share of the lead with Andrew Landry.
The first round leader is however among a clutch of players yet to begin their second rounds, with England's Lee Westwood and Ireland's Shane Lowry also waiting to build on their impressive start. The lengthy delays on Thursday have caused havoc with the scheduling and leave some players with the daunting proposition of playing 36 holes in a single day on Saturday [18 June].
Those who were able to complete their second rounds had the benefit of some gloriously sunny conditions on the US Open's ninth visit to Oakmont - however the course lived up to its reputation with only a handful of low scores. Daniel Summerhays tamed the 113-year-old course with the lowest round of the tournament as a second round 65 thrust him into contention.
Andy Sullivan was another of the eight players to break 70 and is tied for seventh alongside Summerhays. Though yet to finish his second round, Phil Mickelson's pursuit of a career grand slam at a tournament he has finish second at twice look set to evade him as he stands 11 shots off the leader.
The day very much belonged to Johnson and as one of the few players to have completed their second rounds he holds a significant clubhouse advantage over the chasing pack."I'm in pretty good shape, so the physical part's no problem," said the 2015 runners-up, according to BBC Sport.
"But mentally you've got to make sure you stay sharp all day, because you can't go to sleep on any shot out here. I hit so many good putts today that I thought were going in, and burned the edge or lipped out. That's just how it goes, these greens are tough."