Golf remains a remarkably straight forward game in essence: get the ball into the hole with the least amount of shots. Simple enough, right?
But the need to discover and harness the slightest improvements in an increasingly competitive field is more prevalent than ever. Golf, like so many other sports, is embracing the analytical data revolution that is helping its established stars hone their game like never before. It is something Mark Broadie has been at the centre of for the past 10 years. Broadie, Carson Family Professor of Business and vice dean at the Columbia Business School in New York City, is the godfather of the "strokes gained" method, whose work has seen him link up with 2016 Masters champion Danny Willett and coaches working alongside the game's most prominent names, including Jordan Spieth, Justin Rose and Tiger Woods.
His "strokes gained" method allows golfers to understand better where he gains or loses ground compared to more traditional statistics he feels have become outdated.
Traditional statistics on fairways hit, driving distance, putts per round are increasingly being left behind as those on the PGA Tour seek more effective methods.
Broadie's work has helped dismiss some of these old practices that were once considered gospel. His methods, built on a new wave of data includes an enormous database of 15 million shots from players across every PGA tournament, focus on every facet of every shot to establish those small improvements that can be the difference between a good round and a great round.
So why are these old methods so quickly becoming obsolete? "The putts per round metric is quite limited in that it doesn't take into account the distance of each putt. It requires a wildly different putting performance to sink a one-footer, versus sinking a 30-footer, to sinking a 90-footer, and each of those would count as one putt if you're counting putts," Broadie explained to IBTimes UK. "Clearly the longer putt is a mark of a better performance than the tap-in, it doesn't take any special skill to make a tap-in, but sink a few longer putts and you're really gaining strokes in the field. So putts per round can be quite misleading for a single round, for a tournament and even a whole season because it doesn't take into account the distance of the putt from the hole. You really need to mix in other skills."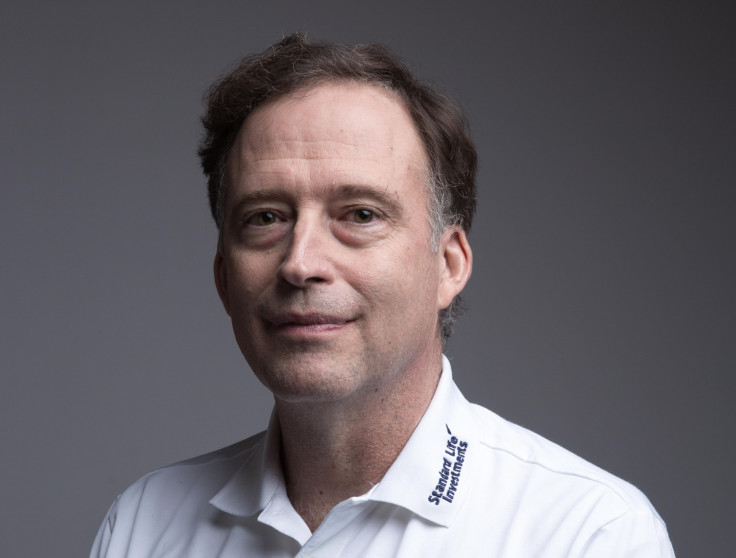 Another of golf's older arts is Green in Regulation [GIR], a statistic kept by the PGA Tour for describing in percentage terms the number of times a player gets his ball on to the putting surface in two shots fewer than the par for the hole. While once fundamental, Broadie recognises flaws in its use. Namely, that it doesn't distinguish between a tee shot that falls 1ft from the hole and one that falls 40ft from the hole. With the former likely to result in a birdie and the other likely to result in a par shot at best, there is a big difference in the shots that GIR doesn't recognise. Neither will it recognise the difference between missing the green by a couple of centre meters, or landing it 20 metres wide in the water.
Using ShotLink data, greater focus on the precise measurements adds a whole new level of distinction to every shot taken. "The measurement of approach play, in particular using 'strokes-gained' and modern analytics, shows the value in those shots in a way that wasn't possible before with GIR," Broadie continued. "Even more recently with 'proximity to the hole' it doesn't really shine a light on the value of hitting better approach shots.
"So this great ShotLink data, where you know where every shot starts and every shot finishes, you can compare 100 players hitting shots from 150yds on the fairway and give credit to the great shots and you can take note of those below average shots and can keep track of these fractional gains and losses in a way that shows that approach shots are the one area in the game where to top players gained the most strokes on average golfers, which just wasn't possible with traditional stats."
The wave of new statistical methods can seem overwhelming on the face of it, but its value is becoming increasingly acknowledged at the highest level. Following Danny Willett's sensational Masters success in April, the 28-year-old quickly dished out praise to the usual suspects, family and friends, coaches and colleagues. Also thanked was 15<sup>th Club, the analytical performance group which, in Willett's words, helped him "prep better for course strategy".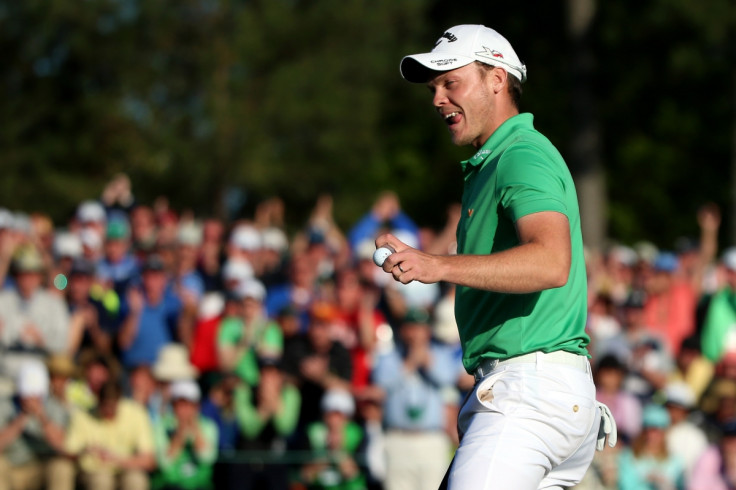 Broadie likens the use of data analytics in golf to a trip to the doctor's office, a breakdown of what is in good shape and what isn't. "What the information does is help focus on fractions of a stroke here and there, where a player could get better to have a chance of winning a tournament or major. It's like going to the doctor, a golf analytics report can tell which parts of a player's game is clicking or the areas which need working on with the coach to turn into a strength. It's a diagnostic tool and a way to measure progress but the actual work in changing a player's swing or his technique is something the player has to do, usually alongside his coach."
While Broadie insists there isn't a player he knows of who uses analytics during a round to make corrections, its role is still very much a developing one. Golf, a sport still firmly laced in tradition for better or for worse, is still embracing these newer methods, but Broadie expects its role to become particularly important ahead of the 41<sup>st edition of the Ryder Cup at the Hazeltine National Golf Club in Minnesota later this year.
"There is absolutely room for players to buy into data more. I don't think it is yet universally accepted by players. There are definitely different degrees of use and acceptance so I think there's an opportunity both in the performance but especially in the strategy part of golf where I think we will see more application and more success stories in the months and years ahead."
Mark Broadie was speaking on behalf of Standard Life Investments, the first and only worldwide partner of the Ryder Cup. To celebrate this partnership, the Standard Life Investments campaign, World Class as Standard, will take a detailed view at what it takes to deliver world class performance. To view the series go to www.standardlifeinvestments.com/WCAS