World number 28 Juan Martin Del Potro has issued a warning to Rafael Nadal that he is more than capable of upsetting him in their US Open semi-final match-up.
Del Potro set up a meeting with the world number one following his impressive 7-5, 3-6, 7-6, 6-4 victory over Roger Federer in the fourth round, preventing a first-ever meeting between the two in the US Open.
His performance was preceded by a stunning third round comeback where the Argentine defeated world number eight Dominic Thiem after being two sets down.
Del Potro, who defeated both Nadal and Federer during his 2009 US Open victory, is now eyeing a repeat as after coming back from numerous injuries, he is ready to take his chance at the top level again.
"I know if I play my best tennis, I could be a danger for him [Nadal]," Del Potro said, as quoted by Reuters.
"Physically I'm not in the perfect conditions, but when you play semi-finals of a grand slam, everything can happen, so you must be ready for the chance.
"Playing against Rafa in my favourite tournament, I will try to enjoy the atmosphere and the game."
Nadal boasts an 8-5 record in the duo's head-to-head meetings. However, Del Potro has won their last two meetings, the most recent of which, was a semifinal win during the 2016 Summer Olympics in Brazil.
Nadal, however, has taken his game to another level in 2017. He has won four titles and a 10th French Open in the calendar year so far. The Spaniard has also regained the world number one ranking.
The 28-year-old recognises that the contest will be different from the past but is looking forward to an interesting match.
"Tomorrow is going to be a different match than the past," he added."He's the number one player in the world and he's playing so confident this tournament."
"He's a lefty guy, so he has a chance to find easily my backhand. So I don't know what's going to be my strategy.
"But for sure I will try to make winners with my forehands and don't run too much, because my legs are tired. But it will be an interesting match to play."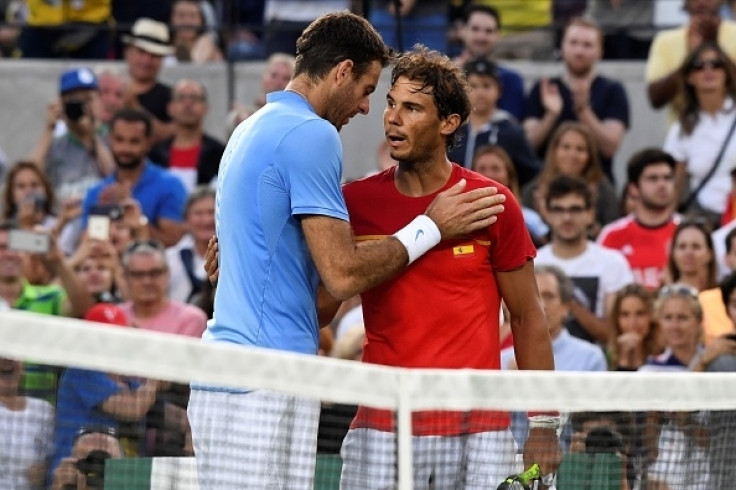 As for the Spaniard, he acknowledges Del Potro as a tough opponent but has issued his own warning that he is only getting better as the tournament goes on.
Nadal had a slow start in his opening games at Flushing Meadows, however, he has become more rampant in his recent wins, defeating Alexandr Dolgopolov and Andrey Rublev in straight sets in the fourth round and quarterfinal, respectively.
"I think I have been improving during the whole event, and I have been doing step forward match by match, and now is the moment to do it, another step forward, a little bit higher is possible, too," Nadal explained.
"So I think I have the attitude to try to make that happen. I am excited about that semi-finals. I know I gonna have a very tough opponent in front. And I need to play my best.
"Mentally, I know what I need to do, and I'm going to try to do it."