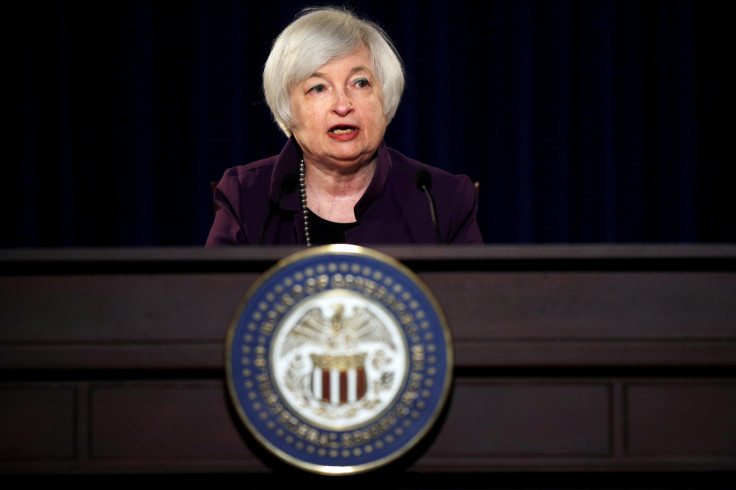 The US Federal Reserve has raised its benchmark interest rate for only the third time since 2008, as policymakers grow increasingly confident about the strength of America's recovery.
The central bank raised the target range for the federal funds rate to 0.75% to 1%, in a move that Chair Janet Yellen and her board have hinted at for some weeks.
The rate rise comes after strong jobs figures this week, which saw the US economy add a better-than-expected 235,000 new positions in February.
Also, the US Consumer Price Index inflation rose to 2.7% in February from 0.2% the month before, the biggest gain since March 2012.
The market expects the Fed to raise rates twice more this year, amid growing signs the US economy is maintaining traction.
Yellen said it is "too early" to judge the potential impacts of the fiscal policies that have been proposed by President Donald Trump's administration.
Trump has promised business tax cuts and a large infrastructure spending programme, which he says will further boost US growth.
The central bank chief said that the rate rise was based on current information, and was not a "pre-emptive response" to future policy moves.
The Dow Jones Industrial Average was up around 90 points following the announcement at around 20,928.
Fidelity International investment director for personal investing Tom Stevenson said: "With the US economy continuing to flex its muscles and with inflation on the rise, all eyes have been on the US Federal Reserve today and you didn't need to be a fortune teller to predict today's decision to hike rates from a 0.5-0.75% range to 0.75-1.0%.
"So far markets have reacted positively to the decision which suggested the Fed remains cautious about normalising monetary policy."
Nigel Green, founder and chief executive of financial consultancy deVere Group, added: "This rate rise by the world's de facto central bank confirms that we're in a new era of higher inflation and higher interest rates."