Ruby Wax and Marks & Spencer to launch after hours mental health cafés
The high street retailer and the comedian will host meetings for people to "share their personal stories".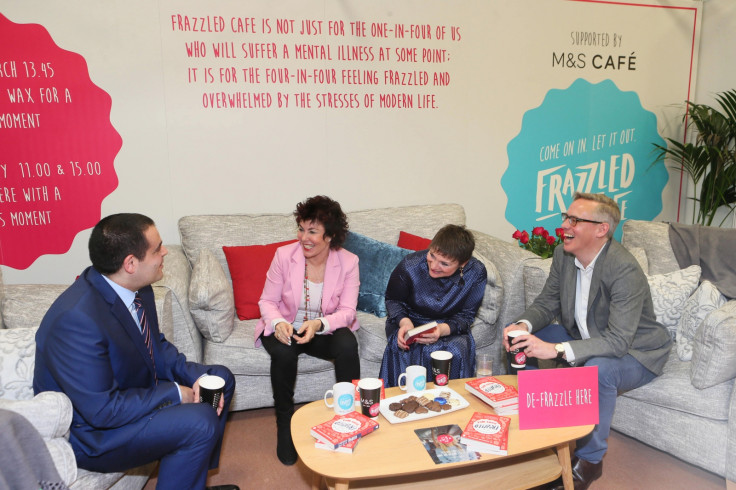 Marks & Spencer will host mental health café chat sessions as part of a project fronted by comedian-turned campaigner Ruby Wax.
The retailer will launch Frazzled Café meetings at 11 stores that will allowed people who are feeling overwhelmed by life to buy a latte and "share their personal stories in a safe, anonymous and non-judgmental environment".
The café sessions will take place fortnightly over the next few months – with three in London alongside Brighton, Newcastle-under-Lyme, Cambridge, Nottingham, Leeds, Newcastle, Canterbury and Norwich. More locations will be added throughout the year.
The high street retailer said the after-hours meetings will be led by trained volunteer,s and are for the one-in-four Britons who will suffer a mental illness at some point, as well as "the four-in-four who are feeling frazzled and overwhelmed by the stresses of modern life".
Ruby Wax, who announced the launch today at London Book Fair, said: "Frazzled Café is about people coming together to share their stories, calmly sitting together, stating their case and feeling validated as a result. Feeling heard, to me, has always been half the cure.
"It's special to get a company like M&S on board. I'm grateful for the set-up support they've given us and access to their café network is a huge boost."
The economic cost of mental health problems in the UK estimated at roughly £105bn per year – equal to the entire National Health budget – according to the Mental Health Taskforce to the NHS.
Britons are also the seventh highest nation in the Western world who are on prescription antidepressants, said the NHS' Health and Social Care Information Centre.
Wax and the retailer say several studies show that talking about stress can yield significant improvement in psychiatric symptoms, resulting in decreased hospitalisation, larger social support networks and enhanced self-esteem.
Marks & Spencer retail director Sacha Berendji said: "We hope that by providing free and calm venues after the café has closed, we can help any members of the community who simply need to talk about things and what's happening in their lives."
Ruby Wax, who has spoken often about her battle with depression, has written several books about mental health including A Mindfulness Guide for the Frazzled.
© Copyright IBTimes 2023. All rights reserved.