The Centers for Disease Control and Prevention (CDC) has reported three cases of birth defects in live born infants in the 50 US states and the District of Columbia due to possible Zika virus infection. Three other cases were also reported in which although pregnancies ended, laboratory evidence showed birth defects.
The numbers reflect poor birth outcomes with "laboratory evidence of possible Zika virus infection" in 2016. However, the numbers do not include the ongoing pregnancies.
The poor birth outcome numbers in the newborns were reported in the US Zika Pregnancy Registry, which has been created to keep track of the impact of Zika virus on pregnancies and child birth. The CDC has found a total of 756 cases of Zika virus infection in the US states since 1 January, 2015, to 15 June, 2016, of which 755 were travel-associated cases and one was a laboratory acquired case. Further, 11 of the total reported cases were sexually transmitted. The US territories reported a total 1,440 cases of the infection during the same period.
The Guardian quoted Dr Denise Jamieson of the CDC as saying that in all the six cases of birth defects, the mothers had not experienced any symptoms of Zika infection. The doctor added that most people infected by the virus never develop symptoms, while some may get a fever, rash, joint pain or red eyes, and recover within a week.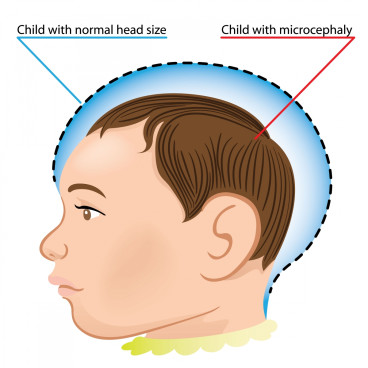 The CDC said in a recent statement that it will use the data on birth defects collected through the Zika Pregnancy Registry to "update recommendations for clinical care, to plan for services for pregnant women and families affected by Zika virus, and to improve prevention of Zika virus infection during pregnancy".
The CDC said the birth defects found in the infants infected with Zka virus before or during birth included microcephaly, calcium deposits in the brain indicating possible brain damage, excess fluid in the brain cavities and surrounding the brain. There was also absence or poorly formed brain structures, abnormal eye development, or other problems affecting nerves, muscles and bones, such as clubfoot or inflexible joints.
The CDC, however, cautioned that they cannot confirm if the Zika virus evidence found through lab tests was the cause behind the birth defects or there were other factors.