US says Syrian Kurdish fighters pulling back in northern Syria
Vice President Joe Biden had warned Kurdish fighters that US would withdraw support if they failed to retreat.
US Secretary of State John Kerry on Thursday (25 August) told Turkey that as per their demand the Syrian Kurds had started started withdrawing east of the Euphrates River. Officials said Kerry and his Turkish counterpart Mevlut Cavusoglu spoke on phone and discussed Ankara's operation to capture Jarablus in northern Syria, AP reported.

US Vice-President Joe Biden, who flew to the Turkish capital, just hours after the operation on Wednesday, had warned the Kurdish fighters that they would lose the support of the US if they don't retreat east of the Euphrates.
Meanwhile, at least ten more Turkish tanks rolled into Syria on Thursday to oust the Islamic State (Isis) militants from the border area and prevent Kurdish fighters from capturing the territory, witnesses told new agency Reuters.
There are now more than 20 Turkish tanks in Syria and additional tanks will be sent as and when required, according to a senior Turkish official. "We need construction machinery to open up roads ... and we may need more in the days ahead. We also have armored personnel carriers that could be used on the Syrian side. We may put them into service as needed," he said.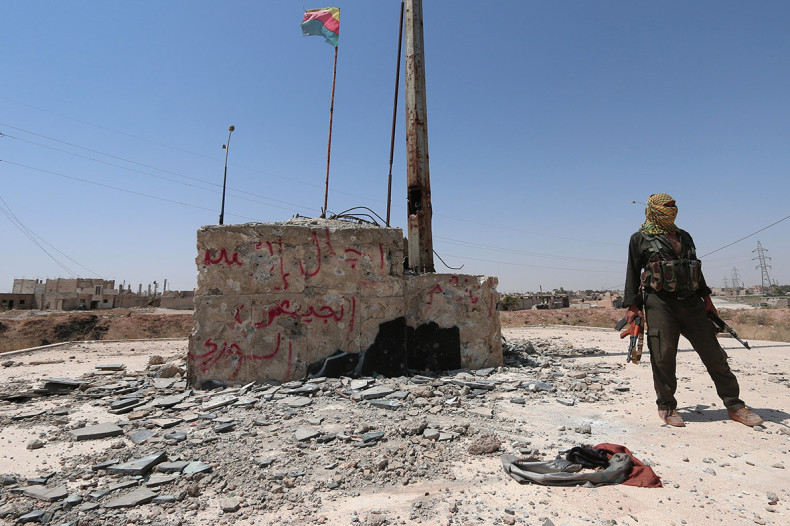 The movement is a part of the "Operation Euphrates Shield" in which Turkish-backed Syrian rebels, war planes and tanks entered Jarablus, one of the last IS (Daesh) controlled areas on the Turkey-Syria border.
The Turkish operation was launched after a wave of militant attacks rocked Turkey, adding another powerhouse force to an already complex war. A senior Turkish official said the military operation would continue until "we are convinced" that threats to Turkey are neutralised. He said the goal was to make the northern side of Syria terror free so that militants would not be able to enter Turkey, AP reported.