Turkey's special forces have launched an operation along the border it shares with Syria in a bid to wipe out Islamic State (Isis) militants from the war-torn region. The state military, with the support of warplanes from the US-led coalition, commenced the offensive on Wednesday (24 August).
The state-run news agency Anadolu reported that the Turkish forces opened intense artillery fire at Jarablus, along the 100 km Turkey-Syria border, at around 4 am local time (1 am GMT). Until now, Turkish warplanes were being used to bomb IS positions in the region.
According to the Associated Press, which cited another local media, a ground offensive has not yet started. It was not clear if any Syrian opposition forces backed by Turkey crossed the border to join the operation.
The prime minister's office had issued a warning to journalists from accessing the area, citing safety concerns and potential threats from the militants. It has declared the Turkey-Syria border as a "special security zone".
The attack comes just hours before US Vice President Joe Biden is due to hold talks with leaders in Turkey. While he is expected to discuss developments in Syria, it is likely that Washington would also try to mend its strained relations with Ankara, especially following Turkey's failed military coup attempt.
Television footage broadcast live by CNN Turk from the Turkish town of Karkamis, Jarablus, showed grey plumes of smoke rising from a hill top in northern Syria, accompanied by sounds of artillery fire.
Anadolu said the operation was launched as an apparent effort to "prioritise and support" Syria's territorial solidarity and to provide humanitarian aid.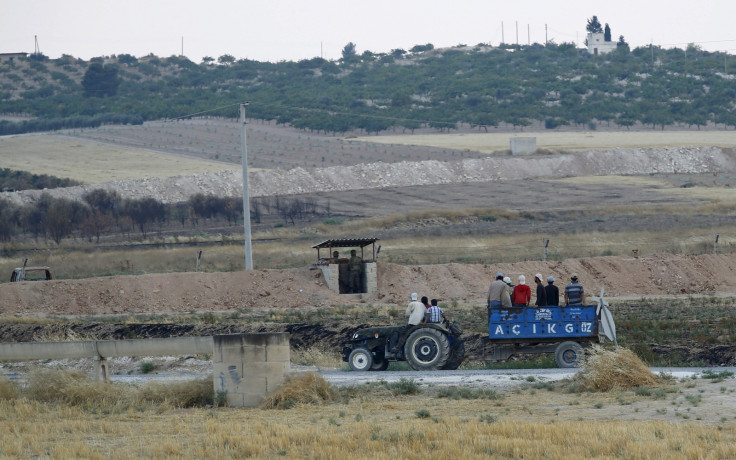 Turkey's Foreign Minister Mevlet Cavusolgu had earlier on Tuesday (23 August) pledged to extend his country's support in driving out IS militants from the Syrian frontier. "It is important that the terror organisations are cleansed from the region," Cavusolgu said in a joint news conference with his Hungarian counterpart.
Jarablus, which lies on the western bank of the Euphrates River, is said to be the last significant town under IS control on the Syria-Turkey border.