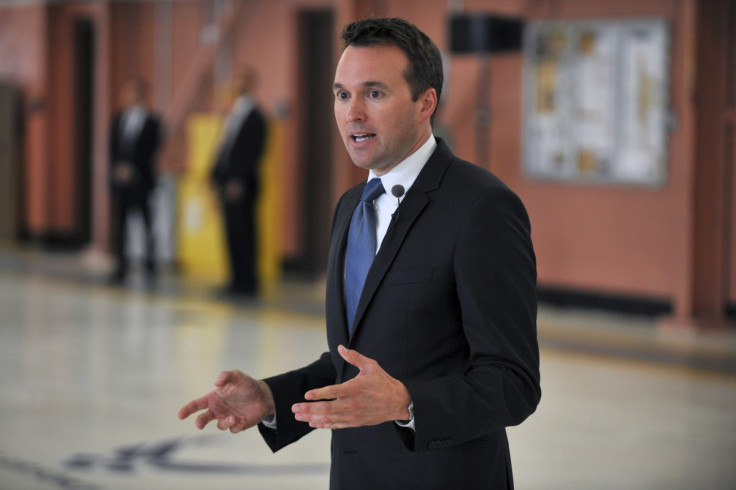 In a historic move by the Obama government, the US Senate confirmed the appointment of the military's first openly gay leader. Eric Fanning was nominated for the position of army secretary by Obama in September 2016, which was officially approved on 17 May.
This appointment is being considered a win for the LGBT community especially those within the armed forces who up until 2011 were not allowed to be open about their sexuality as part of the "don't ask, don't tell" rule.
Fanning, 47, previously served as the chief of staff for Defence Secretary Ash Carter who congratulated him saying, "I want to congratulate Eric Fanning on his confirmation as secretary of the Army by the US Senate."
Carter went on to commend Fanning's commitment to the US military. "Eric is one of our country's most knowledgeable, dedicated, and experienced defence officials and I am confident he will make an exceptional secretary. Eric's experienced leadership will be an invaluable asset to the Army at this important moment. I appreciate his willingness to serve and his continued commitment to our men and women in uniform," he said.
Aside from working under Carter, he also held the position of undersecretary of the Air Force and was acting secretary of the US Air Force for a brief period. "I'm honoured by today's Senate confirmation and thrilled to return to lead the total Army team," he said in a statement.
Fanning's takeover of the position was stalled by Republican Kansas Senator Pat Roberts who wanted the government's assurance that the prisoners at Guantanamo Bay would not be transferred to the US military prison at Ft Leavenworth in Kansas as part of the attempt to close down the Cuban prison. After receiving confirmation from Deputy Defense Secretary Robert Work, Roberts also voted in favour of Fanning's appointment.
"My hold was never about his courage, character or capability, but rather about our nation's security if the detainees were moved to Ft Leavenworth," Roberts said when he announced that he would vote for Fanning, who he considered to be the right person to lead the military's largest branch.