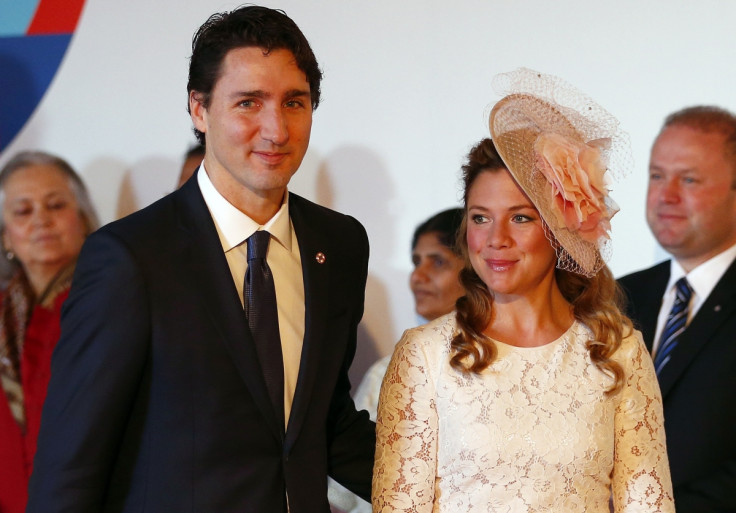 The wife of Canadian Prime Minister Justin Trudeau has been heavily criticised for commenting that she "needs more help" in her role as first lady. Sophie Grégoire Trudeau, who already has one assistant and two nannies, said she needed additional staff to help her perform a more active role in public life.
The 41-year-old stated in an interview with Quebec City newspaper Le Soleil: "I'd like to be everywhere, but I can't.
"I have three children at home and a husband who is prime minister. I need help. I need a team to help me serve people." She added that due to a high amount of correspondence – more than was received by previous first lady Laureen Harper, with whom she has been unfavourably compared this week – it was difficult for her to choose who to reply to.
"It's hard to choose, because it's touching when people ask for your help. People really lay out their suffering in some of the letters that I receive. I tell myself: 'I'll try to send a message that will reach as many as possible'."
Grégoire Trudeau's comments have been seized upon by opposition politicians, who have criticised her for being out of touch with the Canadian public and compared her with previous first lady Laureen Harper, who had just one assistant. Her comments have also been mocked by the Canadian public, and a hashtag #PrayForSophie has been trending on social media.
The plea for additional help also angered many Canadians who have been battling a wildfire in Alberta that has seen 88,000 people evacuated from their homes – with many on social media criticising the timing of Grégoire Trudeau's remarks.
However, her comments were in part defended by Trudeau's office, whose spokesperson, Olivier Duchesneau, told the Globe and Mail: "Madame Grégoire Trudeau continues to receive an extraordinarily high volume of correspondence and invitations.
"We are continuing to look at new ways to make sure she is supported at official events she is attending and to make sure correspondence from Canadians across the country and invitations are triaged and answered in a timely manner."