About 66% of the US visa and passport system is now back online but the State Department remains cautious about how quickly it can clear the backlog of visa applications from the past two weeks.
The US State Department was able to issue about 45,000 visas on Monday 22 June, and now 33 US consulates and embassies are back online, which amounts to 66% of the system.
"The database responsible for handling biometric clearances has been rebuilt and... is being tested," said US State Department spokesman John Kirby at a briefing on Tuesday 23 June, according to Reuters.
"I don't want to be overly rosy here. We've got the fix in place. Things seem to be working. There is a big backlog. It's going to take a while to clear that."
Biometric hardware error required complete database rebuild
A biometric hardware error brought the entire system down on 7 June, preventing US embassies around the world from issuing 700,000 applications over two weeks. Typically, 50,000 visa applications are received a day, and the US State Department said on 22 June that it had 100 computer experts working round the clock to fix the problem.
The error has prevented immigration officials from being able to process and store the fingerprints and photographs obtained during security checks that go into a database for the US government to screen before visitors are granted visas.
The US State Department then tried to switch to its backup system but realised the data on it was damaged and unusable, so the database had to be completely rebuilt and then connected to each US diplomatic post in the world.
Only urgent or humanitarian visas are being prioritised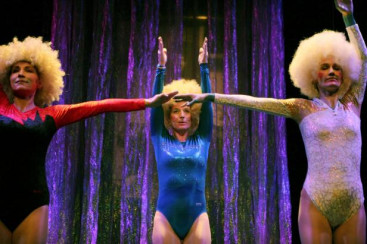 Over 3,000 visas have been issued globally for urgent and humanitarian travel, together with almost 1,250 visas for Mexican migrant workers trapped on the US-Mexico border, but elsewhere many people have been affected by the visa system problem.
Over 1,500 visa application interviews have had to be rescheduled. Dutch theatre troupe Dood Paard had to cancel its Botox Angels production, which was set to run from 25 to 28 June at La MaMa's Ellen Stewart Theatre in New York City, due to being unable to secure visas for its cast.
International students were also prevented from attending the US National Youth Science Camp in West Virginia, a prestigious month-long educational programme that sees only the best high-school graduates from countries around the world selected to attend, and many of its attendees go on to pursue science, technology, engineering and maths (STEM) doctorate degrees.
The Ultimate Fighting Championship (UFC) has also been affected by visa delays, with several high-profile fights scheduled for the UFC Fight Night event in Hollywood cancelled due to 12 fighters being unable to obtain visas.
Foreign musicians such as Nigerian jazz singer-songwriter King Sunny Ade and Chinese concert pianist Fei-Fei Dong have had to cancel performances, with the jazz star cancelling his entire US tour this summer.