US twice denies desperate Mexican visa for heart transplant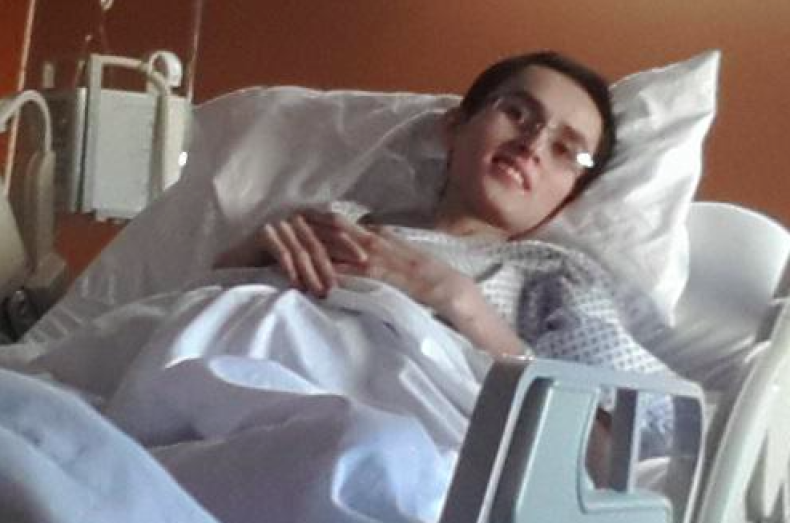 Ten days before his appointment at the Mayo Clinic, a 20-year-old Mexican patient had his visa application denied.
"They denied me the visa and my world has fallen down," Jose Chua Lopez, 20, told the Associated Press. "This needs to be fixed quickly."
Born with a heart defect, Chua has been denied a US visa twice.
Citing confidentiality rules, the State Department declined to comment on the case, however spokeswoman Jen Psaki said: "Our team is looking into it. So we'll see if there's more information they can provide."
Chua's family and friends had raised several thousand dollars to send him to the prestigious Mayo Clinic.
His mother, Myra Lopez Martinez, said his appointment at the Mayo Clinic in Rochester, Minnesota, was in 10 days, but his visa application was rejected for a second time on 24 March.
"We needed $15,000 (£10,106) and we put together a little bit more, just for the evaluation," said Chua's mother. "Afterward, the double transplant would cost around $2 million ... For now, I don't want to think about that."
Chua had a US visa till the age of 15, since his father was an Arizona resident. After his father passed away, his family failed to renew his visa as they didn't have sufficient funds for more trips.
Meanwhile, US-based organization Consejo de Latinos Unidos that caters to uninsured people trying to secure medical care, said Chua's application was processed as a tourist visa instead of a humanitarian visa.
"We have dealt with around two dozen similar international cases," said the organization's director, Kevin Forbes. "They have never denied us a visa. It's the first time this has happened."
Forbes confirmed Chua's family will now attempt to file a visa application on humanitarian grounds calling the situation an "absolute abomination", reported the Guardian.
Dr. Ernesto Duarte, who treats Chua said his heart has only one ventricle so the blood supply only reaches one of the four chambers.
Chua has undergone three open-heart surgeries between the ages of 5 months and 12 years. His liver is now damaged, so he requires a double-organ transplant, which is a procedure not performed in his home country.
"The experience in Mexico for a transplant of that complexity is nil," said Duarte. "Nobody can be sure that he won't deteriorate at any moment."