Usain Bolt to train with Borussia Dortmund as he intensifies plans to swap athletics for football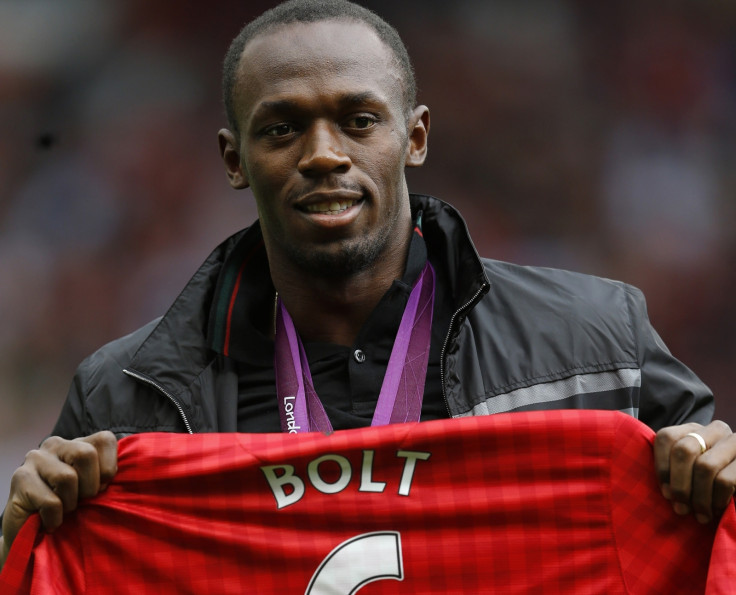 KEY POINTS
The nine-time gold medal winner will retire from athletics next year.
The Manchester United fan has been 'genuinely discussing' a sporting career change.
Usain Bolt is seriously considering taking up a career as a professional footballer when he bows out of athletics, and is set to spend some time training with German giants Borussia Dortmund.
Nine-time Olympic gold medallist Bolt will bring the curtains down on a phenomenal career in athletics next summer after the 2017 World Athletics Championships in London. The 30-year-old is a huge Manchester United fan and in the past has claimed to have discussed the idea of a trial with the club with Sir Alex Ferguson, having visited the club's Carrington training ground after his triple success at London 2012.
While he has often flirted with the idea of taking up football, the 30-year-old has now told the Guardian he has "been genuinely talking to people" in the game about making it happen.
In the interview, Bolt also says he has been in touch with Dortmund and has plans in place to travel to Germany and train with Thomas Tuchel's side and "see what happens".
.The Jamaican superstar still harbours hope of one day playing for the team he supports, however. He added: "For me, if I could get to play for Manchester United, that would be like a dream come true. Yes, that would be epic."
Speaking last year, Bolt, who still holds the world record for the 100m with a time of 9.58 seconds, said he was still hopeful of receiving a phone call from Old Trafford.
"In my mind, I think I should do a trial and see if they would say 'Alright, come on in' or if they would say 'No, you are not any good.' I think I would be pretty good because I am fit, I am quick, I can control the ball and I understand all of the play.
"So, I think if I do a trial then they would say, 'You know what, here is a contract for five years! You are 30 years old, here's a five-year contract. Let's just do it!'"
© Copyright IBTimes 2023. All rights reserved.