Manchester United struggling star Henrikh Mkhitaryan played a key role in helping Armenia to come from behind and beat Montenegro 3-2 in their World Cup qualifier at Vazgen Sargsyan Republican Stadium on 11 November.
The 27-year-old played full 90 minutes in a match, which saw the hosts go down 2-0 before the break. However, Armenia bounced back and scored twice in the second half, before Gevorg Ghazaryan's strike in the final minute of the stoppage time gave his side their first win in the World Cup qualifiers since October 2013.
Damir Kojasevic gave the lead for Montenegro before former Manchester City striker Stevan Jovetic doubled the lead after a defensive error. However, Armenia pulled one back, courtesy to Artak Grigoryan's goal.
Monetnegro stopper's error allowed Varazdat Haroyan to eqaulise before Ghazaryan netted the winning goal for the home side.
Mkhitaryan moved to Old Trafford from Borussia Dortmund before the start of the 2016/17 campaign. So far, the Armenian international has made only one start and is yet to complete a full 90 minutes for the Red Devils.
After his disappointing display from the start against Manchester City in September, the attacker featured only once during United's 2-1 Europa League defeat against at the hands of Fenerbahce. The Portuguese tactician urged the former Bundesliga player to do more after confirming that the club has huge expectations from him.
His latest display is a timely reminder for Mourinho as to why he should include him in his side's starting XI. In addition to this, playing the entire match will help Mkhitaryan to build on his fitness when he returns to Old Trafford.
United will host Arsenal in the Premier League clash on 19 November after the international break and Mkhitaryan will be hoping to be included in the squad for the big clash against the Gunners.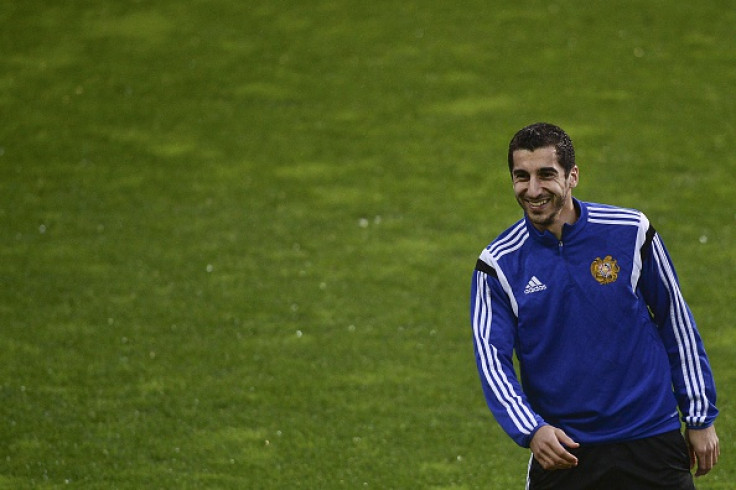 Meanwhile, the player himself has admitted that nothing will "prevent" him from achieving his team at United.
"It is true that I get little time on the field, but I am not going to give in," The Guardian quoted Mkhitaryan as saying.
"I went a long way to play in Manchester United, so nothing will prevent me from achieving my dream. I will not retreat, I will find the strength to reach my goal."