Utopia, a hidden online marketplace used to sell illegal goods, has been shut down by the Dutch National Police only a week after it opened.
The website, which is only accessible through the Tor anonymity network (also known as the "deep web" or the "dark web"), already had over 1,200 products for sale, including illegal drugs, chemical, firearms and counterfeit goods, as well as adverts for services such as hacking, gambling and sports betting.
Public Prosecution Service spokesman Wim de Bruin said in a statement: "We will share more information later this week."
Bruin refused to say how the hidden website had been seized or if anyone had been arrested.
Seized
The forums are still working, but users who try to access the main page now see a splash page which says, "this hidden service has been seized by the Dutch National police."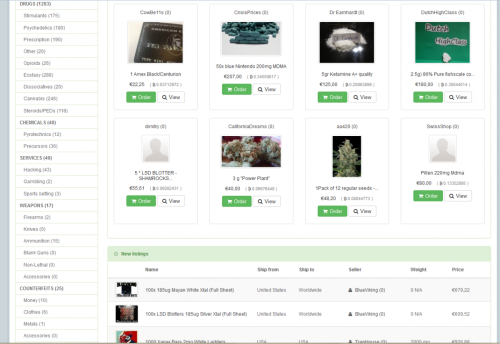 The notorious Silk Road online marketplace, which had 13,000 listings of illegal goods that people could buy anonymously using bitcoin, was shut down by the FBI in October 2013.
The closure of Silk Road has spawned numerous imitators on the deep web in the last couple of months.
BlackMarket Reloaded, Sheep Marketplace, Silk Road 2.0
According to DeepDotWeb, Utopia was meant to become a replacement for BlackMarket Reloaded, which was shut down by its administrator Backopy in December 2013 due to fears that the website would not be able to guarantee the privacy of users due to an explosion of traffic.
Traffic to BlackMarket Reloaded had spiked due to the closure of the Sheep Marketplace, which is widely believed to have been a scam to steal bitcoins from users.
When Utopia launched on 3 February, it offered the same vendors, users and business approach as BlackMarket Reloaded, which made it the leading competition to Silk Road 2.0, the current replacement for Silk Road that went live on 6 November 2013.
Dread Pirate Roberts
The owner of Silk Road, Ross William Ulbricht (known online as the "Dread Pirate Roberts") was arrested by the FBI in October 2013 and is pleading not guilty to charges of narcotics trafficking, conspiracy, computer hacking and money laundering in federal court.
The bitcoin stash of 29,655 bitcoins that were seized by the FBI from Silk Road's servers, meanwhile, are to be auctioned off.