Former Liverpool assistant coach Pako Ayestaran has been appointed first-team staff at Gary Neville's Valencia. Ayestaran, 53, will work alongside existing assistant coaches Phil Neville and Miguel Angel Angulo and returns to the club after a previous three-year stint between 2001 and 2004 under Rafael Benitez.
Neville, who recorded his first victory in La Liga against Espanyol at the weekend, said his new deputy will "fill a void" at the club. "Pako's been here before. This isn't to replace any of the current staff. I'm delighted with what they're doing," the former Manchester United defender was quoted as saying by ESPN.
"I didn't come here with any staff — probably the only head coach to ever come into a football club without anybody. Over the last six or seven weeks I've assessed the situation and Pako's name was first mentioned and talked about pre-Christmas. I felt we needed to fill a void within the coaching team."
'Asset to Valencia'
Ayestaran was the manager of Maccabi Tel Aviv in the 2014/15 season, leading the Israeli side to a domestic treble. He then took charge of Mexican club Santos Laguna in the summer before being sacked in November following a poor run of results.
Former United forward Terry Gibson praised Ayestaran's appointment, saying the Spaniard will be an asset to Neville. "We know Pako, he is very diligent with what he does and I think he should be an asset to Valencia. He will be a help to Gary," he told Sky Sports.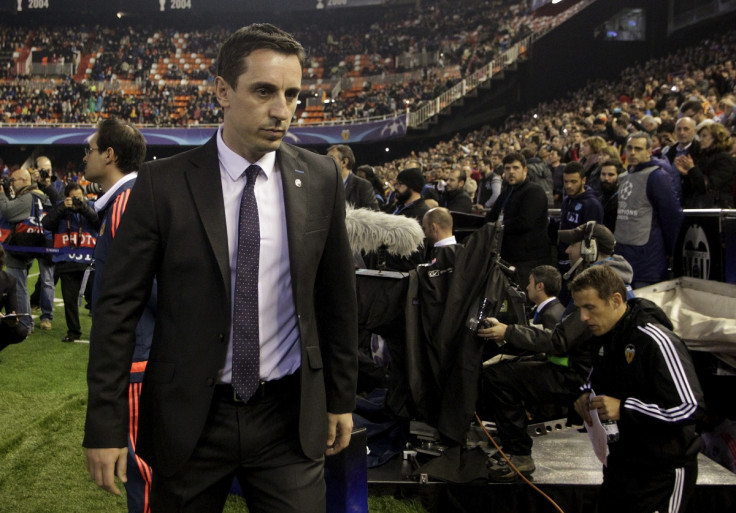 "I'm not sure who is doing the translating for him now, but it will be a big help to him to have someone that knows the English football mentality, the La Liga mentality and has a good reputation at the club."
Valencia have won just one of their 10 La Liga matches under Neville and were beaten 8-1 on aggregate by Barcelona in the semi-finals of the Copa del Rey.