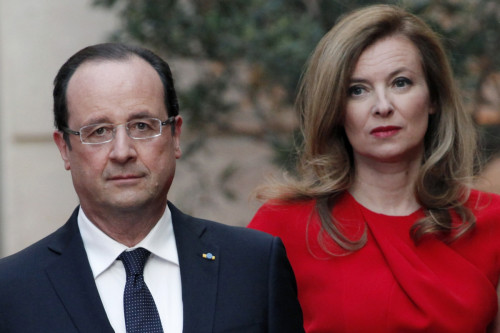 Valerie Trierweiler has thanked well-wishers for their support after leaving hospital on Saturday.
The partner of French President Francois Hollande was admitted on 10 January for rest, following allegations that Hollande was having an affair with actress Julie Gayet.
The 48-year-old reportedly consumed "one too many pills" when news of the alleged affair first broke.
"Thank you from the bottom of my heart to all those who sent messages of support... very touched," she tweeted.
The French President had earlier visited the first lady who spent eight days at the Pitie-Salpetriere hospital, where Princess Diana died in 1997. Trierweiler left the hospital in an official limousine shortly after 3pm.
Meanwhile, Gayet is suing the gossip magazine Closer over claims that she had a two-year long affair with the French president.
The 41-year-old actress, who was photographed on the back of a moped with the President leaving her apartment, is seeking €50,000 (£41,650) in damages and €4,000 (£3,330) in legal costs from the French edition of Closer.
The mother-of-two claims the magazine breached the country's strict privacy rules.
In a statement, Hollande argued that his privacy had been invaded, but failed to deny the affair. He admitted he was going through a "painful time" in his life, but said "private matters should be dealt with privately".
It is uncertain whether Trierweiler will continue to occupy the unofficial position of France's "first lady" and accompany the president on state visits.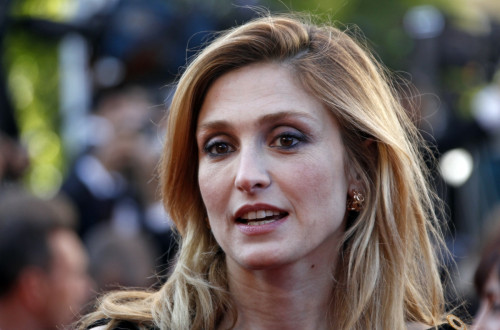 At a recent press conference, Hollande pledged to clarify his partner's status ahead of a trip to the United States next month.
A close friend of the French First lady told The Mail on Sunday that Trierweiler has hopes of salvaging her relationship with the President.
"She wants to forgive him and believes things can return to the way they were, but it's impossible. Now we have learned this affair was going on even when Hollande took office two years ago, Valerie is fooling herself if she thinks he will return to her," the unnamed friend stated.
"It would look wrong. There are always rumours in French politics that someone is sleeping with someone else. But when you see photographic evidence, it's another thing entirely, and it really knocked Valerie sideways. Valerie is a very bright woman but love has made her blind.
"She thinks her relationship with Hollande can be patched up, but everyone around her knows it is beyond repair," added the friend.
Meanwhile, Trierweiler's family have spoken for the first time about the affair, with her uncle condemning the President's behaviour as 'disgraceful'.
Retired engineer Florent Massonneau told The Mail on Sunday: "I think the fact my niece is being cuckolded is disgraceful. Her situation gives us a lot of pain."
Trierweiler is expected to spend the next few days resting at the president's official residence in Versailles.