Relations between French president Francois Hollande and his former partner Valerie Trierweiler have plummeted to new lows after claims she now wants to "destroy him".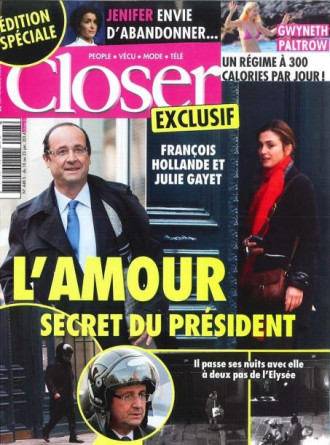 The pair split in January after Closer magazine published pictures of Hollande on his scooter visiting actress Julie Gayet, 41. Trierweiler was admitted to hospital for nine days as the scandal of the two-year-long affair broke.
Now the Spanish edition of Vanity Fair reports a close friend of Trierweiler said she reportedly threatened Hollande with the words: "I will destroy you as you have destroyed me."
Although the former first lady has described such claims as "totally invented", it has caused another furore within the French media.
According to the magazine, Hollande, 59, and Trierweiler, 48, texted each other hours before the president officially announced their separation last month.
Hollande reportedly texted to Trierweiler on 25 January: "We should send a joint statement."
But she allegedly responded: "That's out of the question. You have to take responsibility for the situation. You got yourself into it on your own and it's up to you to resolve it, I won't sign any statement."
In an interview with Vanity Fair, Trierweiler's older brother, William Massonneau, criticised Hollande for his affair with Gayet.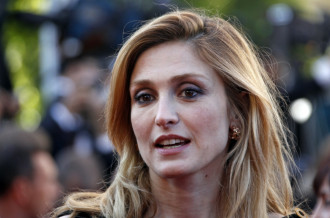 He said: "What Francois Hollande did was brutal – it goes beyond betrayal. Hollande is a gifted man with a lot of empathy. But his capacity for living parallel lives is beyond me. His power of seduction is immense."
Trierweiler also dismissed an article in Le Monde last week saying how Hollande's health adviser, Professor Olivier Lyon-Caen, was called to the Elysee to secretly escort her to hospital at 5am on the day Closer published the story.
Vanity Fair quoted a friend of Trierweiler claiming that she was under sedation for 48 hours.
"When she woke up, she thought she had slept a few hours but in fact it was almost two days."
According to the magazine the couple reached a £2.5m settlement for the education of her three children and Hollande will continue to pay the rent of the Paris flat they used to share.
Trierweiler begun a relationship with Hollande in 2007 when she was still a married woman. They made it public in October 2010 after her divorce from Denis Trierweiler, a sub-editor at Paris Match magazine, was declared.
Meanwhile Gayet has taken legal action for breach of privacy against Closer.
The magazine told AFP that the actress is seeking €50,000 (£41,000) in damages and €4,000 in legal costs.