The Vampire Diaries Season 6 Spoilers: Damon to Return as Human to Reclaim Mystic Falls from Travellers?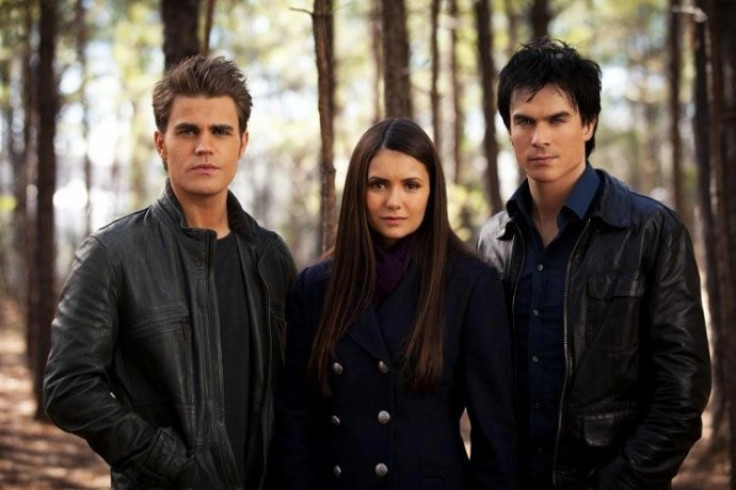 The Vampire Diaries Season 5 shocked fans with the unexpected demise of Damon and Season 6 will start after a substantial time lapse.
There are speculations that the vampires may not initially stay in one place during the premiere of the show.
Meanwhile, there are chances that the fan favourite character, Damon from the popular vampire drama may return in Season 6 but in a human form.
The news will please many Dalena fans who thought Season 5 was the end of the 'toxic' romance between Damon and Elena.
However, during an interview with Entertainment Weekly, show producer Julie Plec confirmed the return of Damon.
"We will definitely see Ian Somerhalder and Kat Graham on the show. I mean, there's a million different ways that you can do that. But as far as in what context — how, why, and where? — that's part of the mystery," Plec told EW.
A Wetpaint report suspects that Damon may return as a human as Plec has teased about an organic setting for the return of CW's popular vampire series.
"The way we look at it, season six is a beautiful and organic reset. The theme of the season is everybody gets to start over. That's what we're going to do," Plec explains to Hollywood Reporter.
Damon and Bonnie were trapped on the Other Side in order to save Mystic Falls from the Traveller's curse.
But they couldn't come back as the Other Side was on the brink of collapse.
However, Plec hints that Damon's life sacrificing efforts could not save the Mystic Falls from the spell of the Travellers and in the upcoming season the vampires will try to reclaim their home.
"Our heroes who have splintered off need to find their way back to each other emotionally and geographically as they fight to restore order to their home so they can actually return and not be scattered for good," Plec told Hollywood Reporter.
The synopsis of Season 6 via Wetpaint reads:
"Season six will be the story of their battle between good and evil within themselves, and their journey back to each other to reclaim their home."
Vampire Diaries Season 6 will premiere this Fall on The CW TV.
© Copyright IBTimes 2023. All rights reserved.