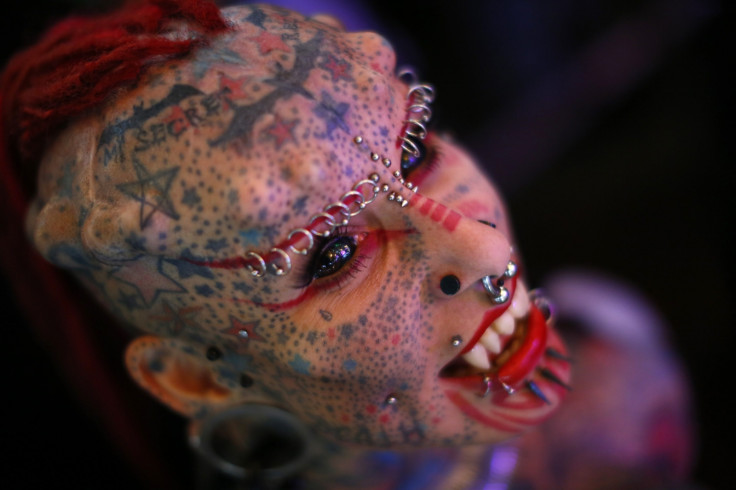 Tattoo artists from around the world gathered at the annual Venezuela Expo Tattoo in Caracas.
During the four-day event, people travel from across the globe to show off their weird body art, which includes tattooed skin, body piercings and transformations, and dye injected into their eyeballs.
Mary Jose Cristerna, who is well known as The Vampire Woman, was also present at the event.
"I am expressing beauty through my art for the world to see," she told the Daily Mail in 2013. "God lives inside of me and I believe it is what I do daily for others and my actions that make me who I am, not how I look or my appearance."
Kala Kaiwi, a tattoo and body modification artist from Hawaii, who set the Guinness Record for the largest non-surgically made earlobe rings in the world also showed off his body art during the expo.
Scroll down to take a look at various body arts at the event.