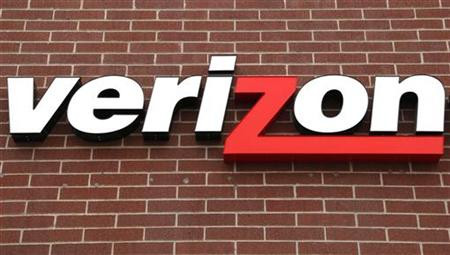 U.S. mobile network operator Verizon Wireless has weighed in on the legal battle between Apple and Samsung, stating that banning Samsung's 4G devices would harm both Verizon and its customers.
The claim originated in July this year, when Apple filed for a preliminary injunction in U.S. courts against Samsung's 4G devices, including the Galaxy S 4G, Infuse 4G and Droid Charge smartphones and it's Galaxy Tab 10.1 tablet.
Verizon stands by its statement that banning Samsung's smartphone and tablet "has the possibility of slowing the deployment of next-generation networks -- such as Verizon Wireless's -- contrary to the stated goals of the U.S. government".
The mobile operator said Apple has filed for the injunction at a "critical moment", due to Verizon's LTE rollout and the coming holiday shopping season. It also is quick to mention that the document-viewing patent in question has nothing to do with 4G and is used in older models of mobile phones.
The firm's statement argues, "the proposed injunction would disproportionally affect the very devices that are most critical to adoption and expansion of Verizon Wireless's next-generation network".
"Because of factors that have little to do with the patented technology, there will be few alternatives to the Samsung 4G devices in the near term," Verizon said. "It takes considerable time and effort to develop any 4G product - normally, much longer than a year. Any requirement that Samsung redesign its products in light of an injunction may cause long delays before the redesigned 4G devices are available to consumers."
Verizon added that the attempted preliminary injunction would damage America's competitive edge in being an early deployer of 4G, harm app developer job growth and slow the inevitable adoption of cloud computing technology.
On Monday, court hearings will take place on two continents. The first is at the Hague, regarding Apple' unpaid license fees to Samsung. The second, in Australia, will see Apple's lawyers argue that Samsung deliberately designed the Galaxy Tab 10.1 to infringe on technologies found in iPads.
Samsung has countersued Apple, claiming it was the iPad, iPod and iPhone that were infringing Samsung's patents.