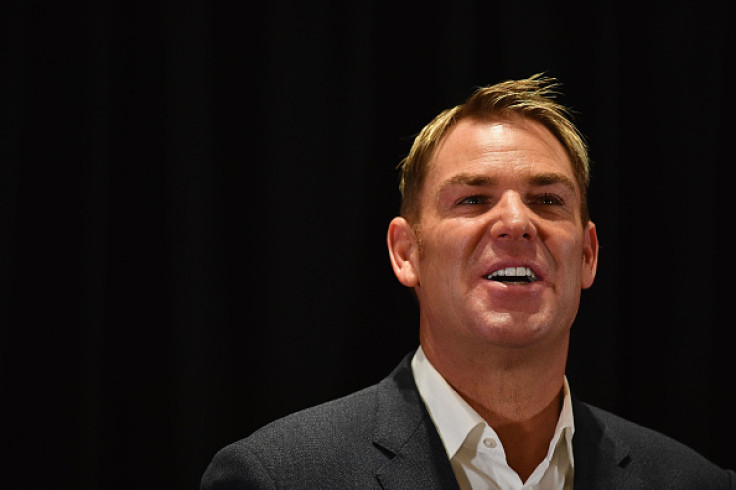 Update:
Shane Warne says his comments that he would be very expensive for the BCCI were tongue-in-cheek. He also denied speaking about Virat Kohli.
Original story below:
Former Australia spinner Shane Warne is not in the race for the position of India coach, but believes the Board of Control for Cricket in India (BCCI) cannot afford him.
Current coach Anil Kumble's contract expires with India following the conclusion of the ICC Champions Trophy on 18 June.
Kumble was expected to get an extension, however, after negative comments from India captain Virat Kohli regarding his coaching methods along with the BCCI's insistence to follow their process it seems inevitable that there will be a new coach soon.
"I am very expensive, I don't think they can afford me," Warne said, as quoted on Mid-Day. "Virat Kohli and me can have a good partnership, but as I said, I am very, very expensive."
Warne would have been an ideal choice, having mentored many Indian youngsters during his spell as Rajasthan Royals skipper from 2008 till 2011 in the Indian Premier League.
Other applicants for the position include Virender Sehwag who recently applied for the role along with Sunrisers Hyderabad coach Tom Moody, former Pakistan coach Richard Pybus, former India A coach Lalchand Rajput and Dodda Ganesh.
According to the Indian Express, former Australia bowler Craig McDermott was another candidate for the role but due to his application arriving later than the 1 June deadline, he was ruled out of consideration.
The eventual head coach will be decided by the BCCI's Cricket Advisory Committee, which includes former India cricketers Sachin Tendulkar, Sourav Ganguly and VVS Laxman.
The original headline has been changed after Shane Warne took to Twitter to clarify that his tongue-in-cheek quote was taken out of context.