A student veterinary nurse raised thousands of pounds to save a puppy Labrador from being put down.
Nelly, the three-month-old puppy, was diagnosed with a liver shunt, a fatal condition. The congenital issue means the blood is pumped away from her liver and she was given only weeks to live by the vets who examined her.
Unable to afford the required treatment, the pup's owners were faced with the heart-breaking task of taking her to a clinic in Truro, Cornwall, to be put down.
However, Fay Alsworth, who works as a student nurse at the practice, opted to take the dog home and set up a JustGiving page to raise funds to finance the life-saving surgery. The response was immediate and helped her raise £5,800 in a week, which saved Nelly's life.
However, Alsworth now needs a further £1,000 for a less invasive surgery and to cover the costs of future medical treatment.
"She will soon start suffering, so we really are on a short time frame to raise these funds," she said on her JustGiving page.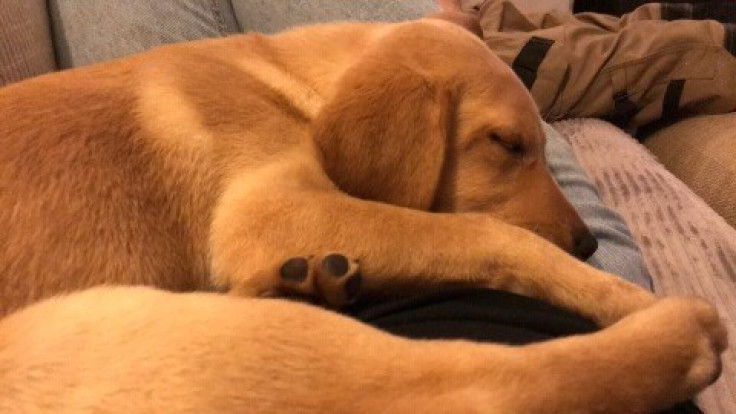 "I am currently in talks with a variety of different specialists and charities to find any way possible to make this happen for her. She really does love life and deserves a chance to live it!
"After Nelly's scan results, we have found out about a procedure that she can have which is less invasive and has a better recovery time. Unfortunately we have not raised enough money for that, we will be still accepting donations although we now have enough to give Nelly the more traditional approach which will also save her."
The puppy is now living at home with Alsworth in Blackwater, Cornwall, so that she can be properly looked after and put on some weight ahead of her surgery next month; the vet nurse has set up a Facebook page where people can keep up to date with Nelly's progress.