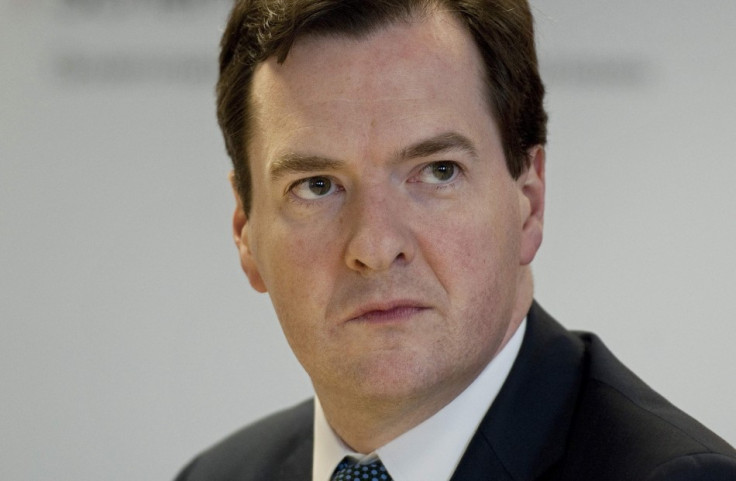 Britain's banks were told to split their retail and investment divisions in order to give savers more protection and to hold more capital against bad bets as part of a far-reaching overhaul of the country's financial system.
Chancellor George Osborne released the findings of his Treasury's "White Paper" - a step which is usually followed by draft legislation that will be voted on by lawmakers - Thursday ahead of his traditional address to City of London financiers at Mansion House. The paper was drafted as part of a consultation process with the Independent Commission on Banking, a group appointed by the Treasury and led by former Bank of England Chief Economist John Vickers.
"We've got to stop problems here in the City of London from spilling onto our high streets and putting taxpayers' money at risk," the Chancellor said in remarks released before his Mansion House speech this evening.
The separation or so-called "ring-fencing" of retail banking from the more risky investment banking - with separate boards for each - has been long assumed by the banking lobby. It's expected that as much as a third of UK bank assets - around £2.3tn - will be included in the ring-fencing.
However, the Vickers report also sought tougher rules on how much capital banks needed to hold in reserve to protect against potential losses on loans or other bets in the market.
The White Paper published today, which takes most of Vickers' recommendations, calls for a 17 percent capital buffer - the sternest of any country in the world apart from Switzerland. Government estimates suggest the rules, which won't apply until 2019 at the earliest, will cost the industry as much as £7bn a year. Banks with larger international operations that don't put Britain's financial system at risk, such as HSBC, will be exempt from portions of the new capital rules.
Banks will likely need an extra £19bn to meet compliance, the government said, and it the legislation will be in place by 2015.
Thursday's White Paper also includes provisions for allowing retail banks some ability to hedge against currency risk as well as the use of simple derivatives, a concern that had been expressed outgoing head of the British Banking Association, Angela Knight, before it was published.
"We understand the Government's desire to bring security to depositors, to provide more financial stability and to protect the retail part of banking from the riskier wholesale activities. However the ring fence as currently proposed has a number of downsides For instance it would make it very difficult for a bank to provide a small or medium-sized business customer with some straightforward services - such as foreign exchange, or protection against volatility of costs in the import of raw materials or exports of their product - if that customer has an account with that bank."
The Confederation of British Industry gave a cautious nod of approval to the reforms, but expressed concern for the extra costs banks would need to endure: "Businesses want reform that delivers a stable and resilient banking system, but the unrelenting focus now must be on growth," said Matthew Fell, Competitive Markets Director at the CBI. "The detail on the timing and implementation of these plans will be critical if we are to ensure that banks can continue to support the economy. The proposals for additional capital requirements are above and beyond those already agreed internationally, which will make it harder for banks to lend to businesses.
Britain was forced to spend or commit more than £1tn to rescue its banking sector at the peak of the credit crisis in 2008 and saw the collapse of one of its banks, Northern Rock, and the sale of another HBOS, to rival Lloyds Banking Group. It still holds an 82 percent stake in RBS and a 40 percent holding in Lloyds.