Chelsea wing-back Victor Moses says Antonio Conte's constant encouragement has helped him thrive in his new-found role and believes he is improving with each passing game. The Nigeria international's career at Chelsea seemed to be all but over after spending three seasons away from Stamford Bridge on loan, but his spell in west London has been given a shot in the arm by Conte, who has worked wonders during his first season with the Blues.
After starting the season as a substitute Moses became a permanent fixture in the side after Conte implemented a 3-4-3 formation at Stamford Bridge in October and has delivered a number of impressive performances for the table toppers over the course of the season.
The former Crystal Palace youngster has had to learn and improve the defensive side of his game in order to remain in the team, and credited Conte's relentless approach to his development into a wing-back.
"He [Conte] didn't say to me, 'do I fancy playing wing back?' He just put me in there and after that he just kept on encouraging me," the Chelsea star told The Times. "He went through what the position was all about, constantly talking to me in training to make sure I was improving in it. I took that in and I didn't look back.
"I have been learning a lot defensively. And when I play against a winger, because I'm a winger myself, I understand what they are going to do before they try and go past me, so it makes it a lot easier. You need a lot of stamina to be able to play that position, and it's a responsibility for me as well."
Moses added. "I just wanted to play football. I have never played that position before, but I am enjoying it and I just want to keep on working hard to make sure I am improving. The more games I play the better I get."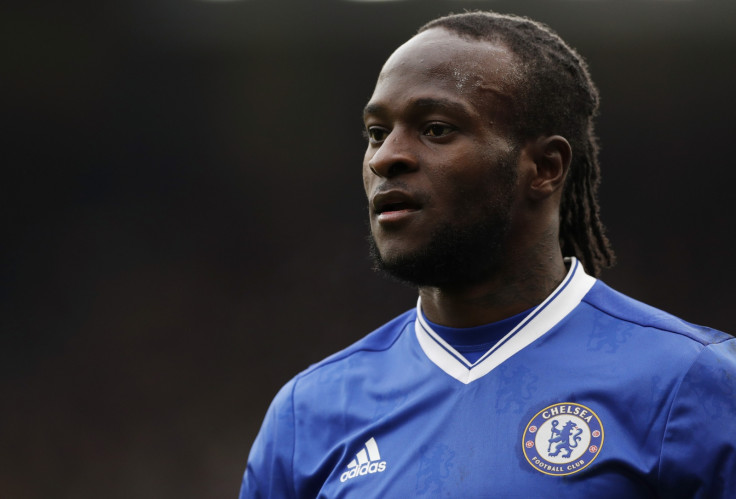 Moses has transformed himself from an outcast to integral first-team member at Chelsea and is set to get his hands on the second piece of major silverware with the Londoners.
The former Wigan Athletic forward won the Europa League with Chelsea in 2013, and will add the Premier League to his list of honours if Conte's side manage to secure victory against West Bromwich Albion on Friday (12 May).