Southampton have reportedly agreed a £10m fee with Scottish club Celtic, for the transfer of Victor Wanyama, according to the Mail Online. The 21-year-old Kenyan international enjoyed a strong season with the Hoops last year, scoring six goals and creating three more, from 31 Scottish Premier League starts.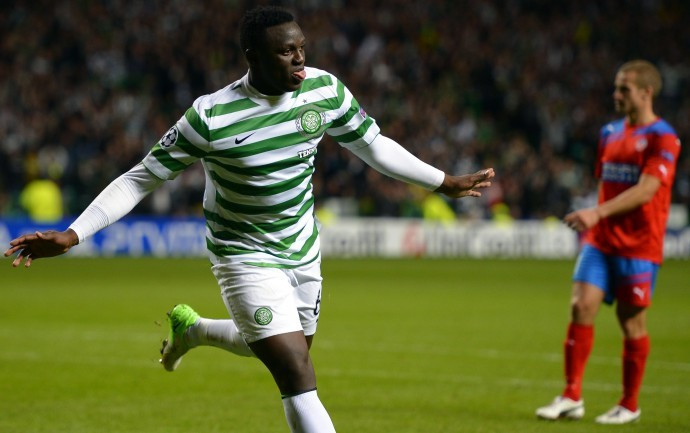 Wanyama was instrumental in his side's defeat of Spanish champions Barcelona, at Celtic Park, in a Champions League game back in November. The young midfielder scored the opening goal in a famous 2-1 win and was generally a thorn in the Catalans' side in both group games.
The Kenyan's performances through the season have earned him considerable attention from top Premier League clubs, with champions Manchester United and Arsenal believed to be leading the race. In January, his country's FA president, Sam Nyamweya, was quoted as saying Wanyama would join "one of the two big clubs in the world", leading to speculation he was transferring to Old Trafford.
Former United boss Sir Alex Ferguson is a known admirer of the Kenyan but with the Scot now no longer in charge of the club and incoming boss David Moyes strongly linked to Barcelona midfielder Thiago Alcantara, it remains to be seen if the club reignites its interest in the Celtic star.
For his part, Wanyama is believed to prefer a move to north London over Manchester, according to comments made by his former coach, Jean-Marie Abeels. However, comments made by Wanyama in April indicated he was happy to remain with the Scottish side for at least one more season.
"I've not really spoken to my agent as I have been playing my football and I have not had any thoughts about leaving," he said, adding, "I feel like I'm at the right club. I still have a contract at Celtic and I'm happy at the club, so I think I will still be here."
The complicated aspect of Wanyama's situation is he has only two years left on his contract and, in October, rejected an extension. Celtic can still retain his services for another season and then look to profit financially in 2014 but by that time Wanyama will have only 12 months on his agreement and his value will drop.
Meanwhile, as far as the Saints' reported bid is concerned, Wanyama agreeing a move to St Mary's will be a surprise, given Celtic have qualified for the Champions League qualifying rounds. The midfielder has previously stressed his desire to play in Europe's elite tournament this year as well.