Celtic midfielder Victor Wanyama wants a move to Arsenal this summer. The Mail Online quotes the 21-year-old Kenyan international's former coach, Jean-Marie Abeels, as confirming the youngster's interest in the Gunners. However, Arsene Wenger may not be particularly pleased with Abeels' comments concerning a possible move to the Emirates.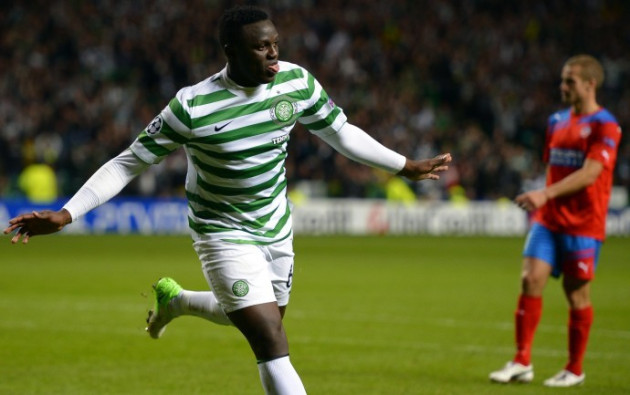 "Victor's father, Noah, tells me Arsenal's interest is big. Wenger spoke to Celtic a month ago and [Noah] says he [Wanyama] would prefer to go there. I will be speaking to his parents again and Victor also," Abeels revealed.
However, Abeels also commented on the need for Wanyama to ensure personal and technical development, hinting that his protégé may be better off ignoring the lure of a bigger salary to concentre on regular first-team football.
"He is still young and I have told him he needs to be careful about when he takes the really big step. I think myself that it's better that he has a step in between before going to the really big level," Abeels continued.
"I know Arsenal have a big interest in the player. Everything can change in a minute. It takes just one phone call. It's all a bit of a show at the moment. It's all a game. It's all about money. But Victor wants to go to a club where he will play," he explained.
Wanyama has had a good season with the Scottish club, scoring six goals and creating three more in 32 Scottish Premier League games. The African also made seven appearances in the Champions League this season, scoring once. And it was his performance against Spanish champions Barcelona in the group stages that brought him attention from a number of top clubs.
"Celtic play nice football. But every competition is different and the English Premier League is the really big one. It's just a question of what level Victor goes to. Van Persie went to Arsenal then moved on later to Manchester United. Victor can do the same if he goes to Arsenal. He wants to go to Arsenal," he concluded.
According to Goal.com, Wanyama has attracted attention from Arsenal, Manchester United and Southampton, as well as Serie A giants Inter Milan. The midfielder has two years left on his present deal and has not signed an extension as yet.