With Christmas -- nearly -- upon us, the IBTimes is kicking off its yuletide-buyers-guide series with a collection of the top five video game shooters you don't want to be without this holiday season.
5) Rage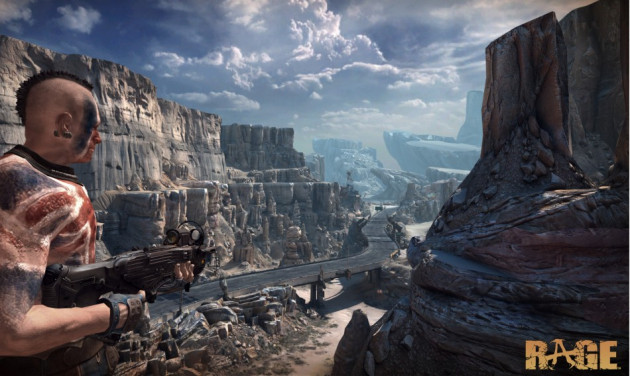 Years in the making, Rage is the latest offering by the people behind the iconic Quake franchise. As one would expect from the Quake team, Rage is a first-person shooter at heart with a few additional nice touches, chief of which is its open world dynamic.
Set in a desert world still recovering from an asteroid strike, Rage challenges you to explore on foot and on wheels, taking out any bandit, mutant or "Authority" lackey that gets in your way.
Although the game didn't post the same record-breaking sales as some of the other games higher up the list, having played it ourselves, the IBTimes' tech team can confirm that Rage is definitely worth a look. Its strong artistic design and engaging co-op modes make it a sure-fire hit for any gamer's stocking.
Released: 4 Oct., 2011.
RRP: £39.99
Xbox 360, PS3, PC
4) Crysis 2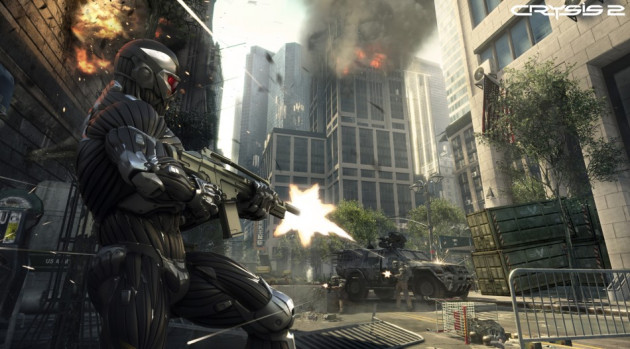 With the original Crysis released as a PC only title, the game soon became one of the greatest games nobody player -- sorry PC gamers, you're a dying breed. Luckily, developer Crytek learned from its mistakes and the game's sequel, Crysis 2, launched on the Xbox 360 and PS3 in March this year.
Keeping up the high standards of its predecessor, the game sees you, once again, take on the role of a super soldier in a Nanosuit, fighting to protect New York City from invading alien forces.
With an emphasis on scale and a killer soundtrack, at its heart Crysis 2 is an awesome ride full of memorable battles as well as landscapes that will draw you in and leave you wanting more -- thus earning it fourth place in this year's list of five shooters you can't do without.
Released: 25 March, 2011
RRP: £39.99
Xbox 360, PS3, PC
3) Battlefield 3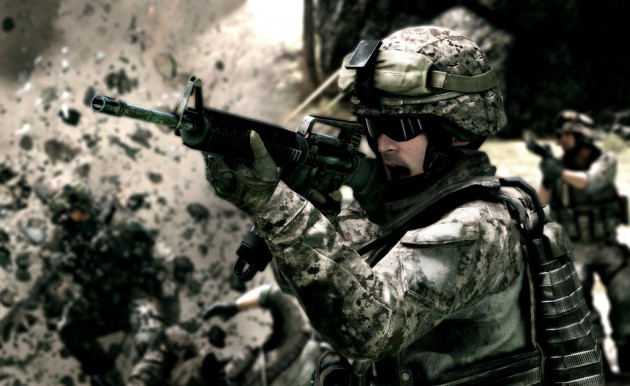 Despite occasionally being lumped -- mostly by people who never played it -- as a stop-gap title before the blockbuster Call of Duty: Modern Warfare 3, EA's new Battlefield truly is an awesome game in its own right.
Allowing you to take the role of an "elite" U.S. Marine once again, what Battlefield 3 misses in single player, it more than makes up for in multiplayer. While the game does have a single player campaign, it is without a doubt secondary to the game's awesome multiplayer mode.
With six new cooperative missions and a compelling series of death match and objective-based competitive modes, the game is one of the best online shooters on the market this Christmas season.
Released: 25 Oct., 2011
RRP: £39.99
Xbox 360, PS3, PC
2) Gears of War 3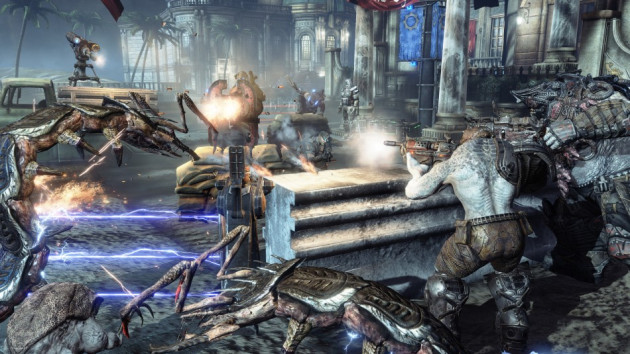 Released exclusively on Microsoft's Xbox 360, Gears of War 3 ends the iconic trilogy with a splash. Set after the second game's cliffhanger ending, the game picks up the exploits of Marcus Fenix and his fellow gears in their ongoing war against the Locust horde.
Without giving the game away, Gears of War 3 is the best Gears game to date. Housing a compelling and rewarding single player campaign with a slew of genuinely emotional moments, Gears of War 3 does justice to its predecessors, offering a satisfying end to the trilogy.
The only reason we didn't award the game the hallowed number one slot in this year's buyers guide is because it is an Xbox 360 exclusive -- meaning not everyone will be able to partake in its awesomeness this holiday season.
Released: 20 Sept., 2011
RRP: £39.99
Xbox 360
1) Call of Duty: Modern Warfare 3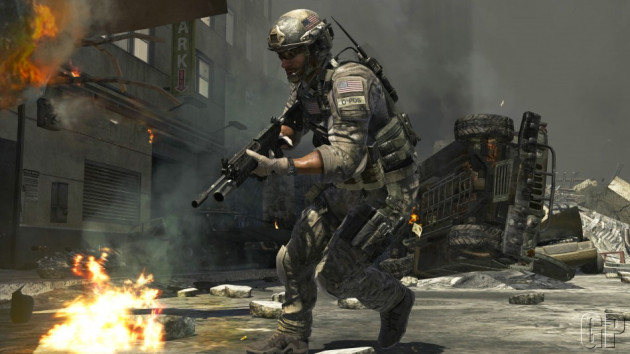 Officially crowned the best-selling game ever earlier in November, Call of Duty: Modern Warfare 3 is the game we really didn't want to give the number one slot, but simply had to do so.
Picking up where its predecessor left off, the new Modern Warfare sticks fairly close to the Call of Duty franchise's tried and tested formula, repackaging rather than re-inventing the series. Yet despite the lack of real innovation, the game's sales speak for themselves.
With the game enjoying its second week at the head of the UK charts, it seems gamers still haven't had enough of Call of Duty, making it, once again, the number one most wanted game this Christmas season.
Released: 8 Nov, 2011
RRP: £44.99
Xbox 360, PS3, PC