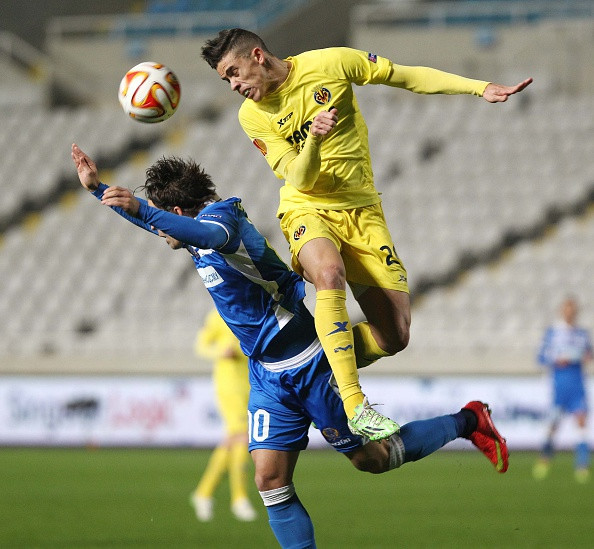 Villarreal manager Marcelino Garcia Toral has confirmed the La Liga side are already planning life without Arsenal target Gabriel Paulista as "everything indicates" the centre-back will move to the Emirates Stadium in the current January transfer window.
Arsenal manager Arsene Wenger revealed on Thursday that the Gunners were in talks with the Spanish club to sign the 24-year-old Brazilian star and that there was a "50-50" chance to complete the deal.
"The talks are progressing quite well. Can we find an agreement or not I don't know. We are slowly progressing and there is a chance. We are ready to pay the price for a player if he is good enough," the French boss revealed.
The clubs have been negotiating for the defender's signature since the first days of the current transfer window. However, the Gunners have since failed to clinch the deal as Villarreal have stood firm on the player's £15m release clause with Arsenal looking for a cut-price deal.
Reports in Spain on Friday morning revealed that the deal is now closer than ever with the Gunners ready to include striker Joel Campbell's loan as part of the deal plus a fee close to the release clause.
Villarreal manager Marcelino now claims that even though the Brazilian star still belongs to his squad "everything indicates" that he will eventually move to the Emirates.
"At this moment he is still a player in our squad because we do not know what will happen," Marcelino told reporters ahead of his team's clash with Levante.
"Everything indicates that negotiations are going in one direction but until anything is signed, he belongs to us."
Nevertheless, the Spanish boss admitted the club will need to sign another defender if Paulista does eventually leave.
"If Gabriel finally leaves another player will have to come to fight for a starting spot because it is necessary to compete in three competitions (La Liga, Copa del Rey and Europa League). Let's see what happens and then we will have to decide," he said.
Should Arsenal finally reach an agreement with Villarreal they will also need Paulista to get a work permit.