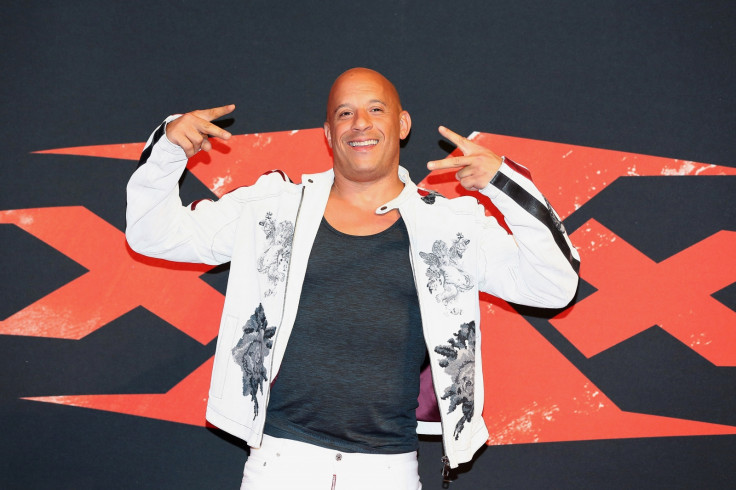 With days to go before xXx: Return Of Xander Cage movie hits theatres, Vin Diesel is upping his promotion and leaving no stones unturned in creating a buzz among fans. His latest Instagram post reveals brand new legend covers as Diesel teases his relationship with the co-stars and a bromance in particular.
The action star, who returns as the extreme athlete-turned-government agent Xander Cage in the movie showered praises on the deadly xXx villain Xiang played by Donnie Yen, calling him a "rare perfectionist".
"@donnieyenofficial is such a great talent and such a great friend. Our children and families have spent holidays together," Diesel wrote along with the legend covers adding, "He is a rare perfectionist which is something We welcomed gladly into the xXx Franchise."
Apart from Yen, the other star, who makes an appearance in the third installment of the popular franchise, is Ruby Rose of Orange Is the New Black fame. The 30-year-old actress stars as Adele Wolff and if Diesel's words are any indication, shares a special relationship with the lead character – Xander Cage.
The 49-year-old actor went on dish details about the new bromance and said, "[Rose] is an angel I have had the great fortune of knowing and creating a sacred bond with. The relationship between our characters in the new xXx will be something Hollywood will acknowledge as new and fresh... a sort of gender-irrelevant bromance we haven't seen in film."
Joining Diesel, Rose and Yen in the star-studded cast of xXx are other actors including Bollywood actress Deepika Padukone, Samuel Jackson, Toni Collette, Tony Jaa, and Nina Dobrev. The spy thriller has so far dropped several teasers and official trailers – all of which involve daredevil stunts as Diesel returns from his self-imposed exile to fight Xiang and his henchmen.
Fans should especially watch out for that scene, which had the Internet buzzing earlier, over Diesel's insane bike-riding skills as he rides through the ocean.
xXx: Return of Xander Cage arrives in theatres on 20 January.