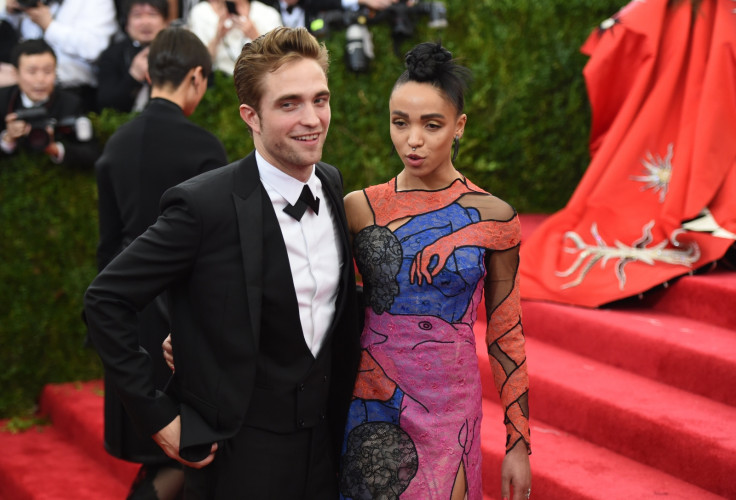 Twilight star Robert Pattinson and his girlfriend FKA Twigs were recently hit by a report claiming that the celebrity couple is planning to exchange their vows in a super-secret ceremony. But, as it turns out, the report was based on mere speculations and the couple is yet to tread on the marriage path.
Popular news debunking site, Gossip Cop cleared the air when it comes to the marriage rumours about the actor-singer couple. The website claims that reliable sources aware of the situation have assured it that Pattinson and Twigs aren't planning any intimate wedding ceremony by the Oceanside.
The clarifications come after a sensational report by OK! Magazine claimed that the British actor and the singer born Tahliah Debrett Barnett are planning to wed in April in a low-key ceremony sans their family or friends.
The magazine report even quoted an alleged source claiming, "They want to say their vows on the beach to each other, not a crowd. They've asked their families to be understanding."
"All that craziness made Rob and Twigs keep things on the down-low," added the source bringing into light the much-publicised relationship of the Vampire actor with his co-star Kristen Stewart and their eventual break-up. "They don't want their wedding to be big news. They want it to be for the two of them, no one else."
Wedding speculations about Pattinson and Twigs is not a new thing, and earlier the 30-year-old actor had said that "I still feel like I'm 22 ... maybe even 14," when prod about future planning. While the actor avoided any talks about marriage with the Two Weeks songstress, sources claim that the two are "super happy" and "in a really great place."
"Rob [Robert Pattinson] and Tahliah [FKA Twigs] have no plans to marry soon, they're happy as they are," a source told Hollywood life.