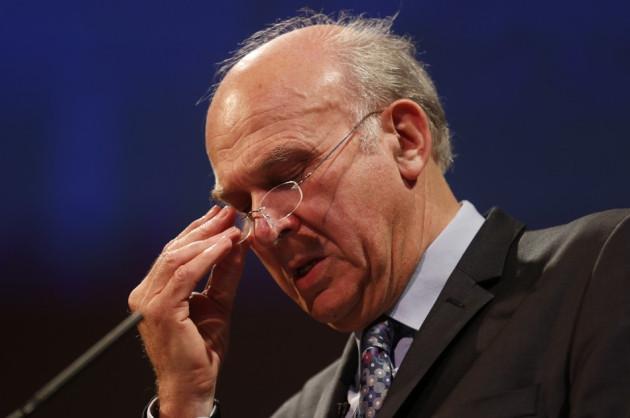 Vince Cable has emphasised the need for an increase in the minimum wage amid concerns that lower-paid workers are still not benefiting from the economic recovery in the country due to the high cost of living.
The business secretary told the Guardian in an interview before the Liberal Democrat conference in Glasgow that he would ask the Low Pay Commission, which advises the government about the national minimum wage, to restore its value.
The minimum hour rate, which will rise to £6.31 from £6.19 for workers aged 21 and above from 1 October, has fallen by 10-12% in real terms since the financial crisis of 2008, according to him. Due to inflation, the value of the minimum hour rate last October was similar in value to 2004.
"We cannot go on forever in a low pay and low productivity world in which all we can say to workers is 'you have got to take a wage cut to keep your job," he told the newspaper.
"For a very long time, five or six years, wages have been suppressed in low wage sectors. I am sending a signal that we are entering a very different environment."
Cable noted that the possible squeeze on employers' profits due to the wage rate hike could be tackled with a reduction in the cost of their national insurance contributions.
"That would be a far better option for tax cuts than the Tories' marriage tax allowance," he said.
He expects the new rate to become effective over two to four years, adding that it is subject to the Low Pay Commission's decision.
Meanwhile, Treasury Chief Secretary Danny Alexander urged employers to consider raising wages as profits rise again.
"It's not for me as a treasury minister to start telling employers what their pay policies should be, that's a matter for firms," The Daily Telegraph quoted Alexander as saying.
"But of course, as growth returns to our economy and we see businesses being successful, the workforce will want to and should share in that success."
The move to raise wage rates suggests that the government is starting to work on the living standards issue before the next election, as the economy shows signs of improvement.