Crimea: Pro-Russia Supporters Attack Pro-Ukraine Group With Whips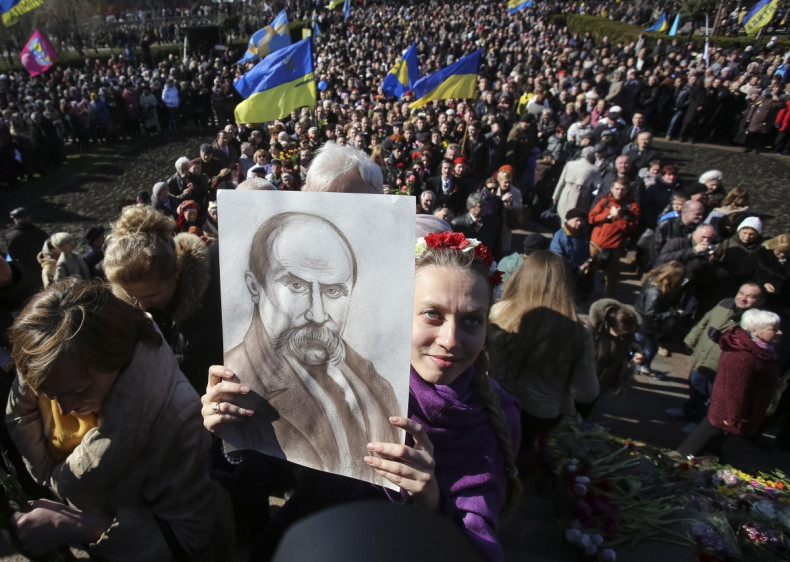 Pro-Ukraine activists have been attacked with whips by a pro-Russian group in the Crimean city of Sevastopol.
The pro-Russian group, said to contain Cossacks, are reported to have attacked people guarding a rally to commemorate the 200th birthday of Ukraine's national poet Taras Shevchenko.
As the attackers fled the scene in a car, members of the 200-strong crowd hurled rocks at the vehicle, smashing the windows, the BBC reports.
Pro-Russian groups staged their own demonstration in the city, which is home to Russia's Black Sea fleet.
A pro-Russian rally was also held in the eastern city of city of Donetsk, but there have been no reports of violence.
As violence flared in Sevastopol, elsewhere in Crimea Russian soldiers took about 30 Ukrainian border guards hostage at Chernomorskoye, as Russia tightened its grip on the region.
Yesterday, shots were fired at a Ukrainian border patrol plane, and warning shots by a balaclava wearing militia as European monitors attempted to enter Crimea. The occupation of the region has so far been without bloodshed though, but Ukrainian armed forces remained trapped in a number of bases across the region.
In the Ukrainian capital Kiev, thousands gathered on the streets to mark the Shevchenko anniversary.
At the rally, Ukrainian PM Arseniy Yatsenyuk pledged not to give a "single centimetre" of Ukrainian land to Russia.
The Crimean parliament, which is dominated by pro-Russian politicians, has voted to hold a referendum on whether the area should join with Russia on 16 March.
The Ukrainian interim government has called the referendum illegal, as have the US and EU.