An anonymous eBay user put Pakistan's Prime Minister Nawaz Sharif for sale on the e-commerce website referring to him as 'useless'. The post that went viral criticised Sharif's links with offshore companies, as revealed in the Panama Papers leak, and attracted bids of over $90,000 (£63,580) on 14 April.
The post described Sharif as "new with defects" and said: "Useless Pakistani PM Nawaz Sharif for Sale. No longer needed. Needs a bit of TLC. Not in working condition. It never worked. It was faulty and corrupt by birth. The whole range of the product and its family is genetically defected and corrupt. Take it away and rid us of this disease."
Panama Papers named three of Sharif's four children, including his daughter Maryam who some believe will be his political successor. The Sharif family was found to own real estate in London through offshore companies administered by Mossack Fonseca.
The prime minister however has maintained his family did "nothing wrong". He even announced the formation of a commission in April to investigate the Panama Papers allegations against his family. "Currently in London consulting an ex-corrupt president of Pakistan on how to save his corrupt assets and save his ass," said the eBay post, reported AFP News.
Sharif is presently visiting London and the post referred to Sharif possibly visiting former Pakistan president Asif Zardari who has been accused of corruption. The Pakistan government however denied on 13 April that Sharif is seeking support from Zardari to control the backlash over his offshore property leaked in Panama Papers.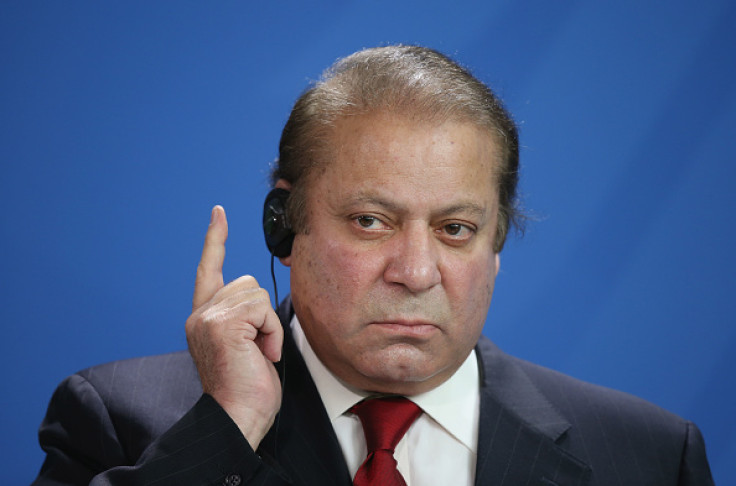 "For the last three weeks, his (Sharif) health has deteriorated for which the prime minister had to travel," said Interior minister Nisar Ali Khan at a press conference in Pakistan's capital, Islamabad. "In this country some people cannot even get ill as rumour-mongers keep on politicising the issue."
The eBay post says Sharif's brother Shahbaz, who is the governor of the Punjab province, will be added in the offer for free. "Usually found in England, America and Turkey more than in Pakistan. All business, properties and family in London but still wants to be a prime minister in Pakistan," added the post, which was eventually taken off after attracting 100 bids going up to £66,200 ($93,709).