Former Australia captain, Ricky Ponting believes Virat Kohli is currently the best batsman in the world.
The Indian captain had an outstanding 2016 where he averaged over 70 in Tests, one-day internationals and Twenty20 formats. Kohli also made 2,595 runs in 41 international innings as well as 973 runs in the Indian Premier League with Royal Challengers Bangalore.
Adding to this, the 28-year-old helped India to commanding wins including a 2-0 sweep of West Indies, a 3-0 win over New Zealand and a 4-0 thumping of England that prompted England skipper Alastair Cook to ultimately resign.
Ponting believes that despite Australian captain Steve Smith and David Warner being ranked the number one batsmen in Tests and one-day internationals respectively, Kohli, number one in the T20 format, is the best batsman in the world.
"Is he the best batsman in the world? Yeah, he probably is," Ponting said as quoted on The Age. "I thought he was six or seven months ago and he's probably taken it to another level since then."
Ponting did offer advice on how to stop Kohli ahead of Australia's four-Test series with India which commences on 23 February.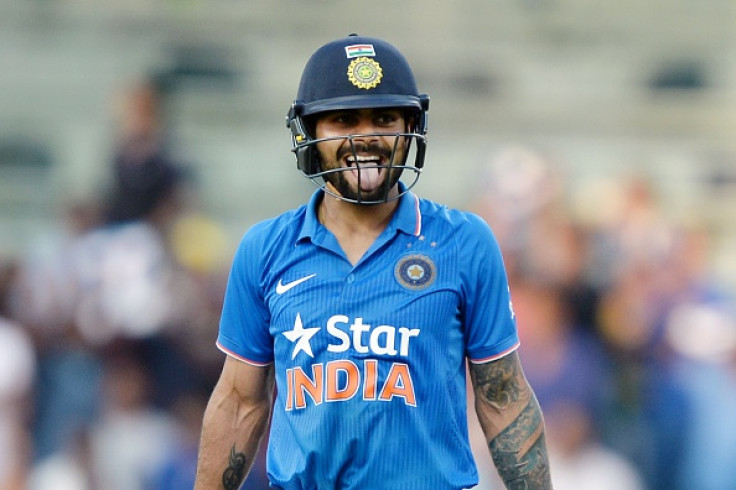 "The one thing about Virat Kohli is whenever there's any confrontation, he does get a little bit outside of his comfort zone. You can see that he gets ultra-aggressive, which may be a good thing for him or maybe good for the opposition," he said.
"We will wait and see what happens. I think he's a similar sort of character to me as well. He wears his heart on his sleeve. He's pretty animated. He's a very aggressive player.
"One thing I learnt about playing in India is the momentum that the home team can create, you have to try and stop that.
"Someone like Virat, you have to take his boundary-scoring areas away and make him score his runs in different areas or make him bat for a longer time to make his runs."