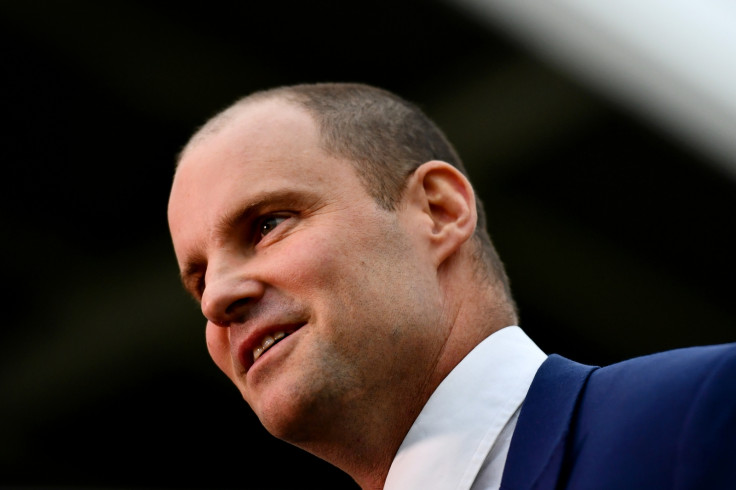 Former captain Andrew Strauss believes England's improvement in One Day Internationals (ODIs) means they can beat any team on their day.
England are set to host the ICC Champions Trophy as they kick off the tournament against Bangladesh on Thursday (1 June).
Currently ranked the fifth best team in ODIs, England are still looking to win their first ever 50-over tournament.
And Strauss, now director of cricket for England, thinks England are more than capable of competing with the best in the world, having recently clinched the series against top ranked ODI team South Africa.
"I think we are up there with the other better teams in the world," Strauss said, as quoted on CricBuzz. "It's almost pointless ranking who is the best because we can beat any team on our day and we've seen that quite consistently over the last 18 months or so."
"I don't think we are the finished product. By and large our batting has been really strong and our bowling needs a bit of work still, but we head into this Champions Trophy full of confidence.
"You only get that confidence by winning often and by winning important matches and important series and we've done that and we have the advantage of home conditions as well, so it's an exciting team but the Champions Trophy as it is means you've got to win every game and any team is capable of beating any other team."
Another reason Strauss believes England have improved are the sums that have been paid for some of their best players in this year's Indian Premier League (IPL) auction.
With the likes of Ben Stokes signing for Rs 145m (£1.73m, $2.16m) and Tymal Mills signing for Rs 120m (£1.43m, $1.79m), England's players are now regarded as some of the best in the world even though Strauss admits there are risks with playing in these competitions.
"I do think the IPL is a very difficult one to manage," he added. "From England Cricket's selfish point of view, there is huge benefits for those guys going over there. For Ben Stokes to go over to the IPL with that massive price tag on his back and have to respond to that type of pressure which he would never have had to deal with before. That's a great experience as a cricketer but also as a person and he would have developed a lot through that."
"There's always a risk about workloads and injuries. On this occasion, we thought that was a risk worth taking given that we are leading right in to white ball cricket this year. I don't think it's always going to be the case and every year and every person is different and we are going to have to take a quite pragmatic line on this. I think Stokes has come back as a far better player and he'll repay us for that; I'm absolutely certain he's going to have some fantastic cricket ahead of him over the next 12 months.
"It's good problems to have because previously, not many of our players were on the IPL franchise's agendas. They just didn't want any of our players there so the fact that we've got some world class players means that we're moving in the right direction."