Samsung believes its Gear VR headset will change the face of UK airlines, train operators, restaurants, retailers, and construction companies, as the business sector prepares for a virtual reality (VR) shakeup.
Virgin Atlantic is one such company, a source familiar with Samsung's plans told IBTimes UK, explaining how the Gear VR headset is being pitched as a training tool for pilots, beaming an augmented 3D virtualisation of aeroplane cockpits into their eyes.
Where currently pilots have to regularly travel to a training facility in the UK for introductions to new cockpits and control layouts, it is hoped Gear VR could make these costly trips a less regular occurrence.
Although refusing to comment on specific partners, Samsung's vice president of enterprise business, Graham Long, said the company is talking to a number of airlines, train operators, car manufacturers, and retailers in regard to using Gear VR.
IBTimes UK has contacted Virgin Atlantic and will update this story if we receive a reply.
Samsung is also in talks with airlines to bring its range of Gear smartwatches to airport staff, who can use the gadgets to be reminded of their tasks during the day. Samsung predicts passengers will also benefit from beacon-based technology, which will alert them via their phone or smartwatch if they are in the wrong terminal when the gate for their flight opens.
Gear VR
Announced in September 2014, Gear VR connects to the company's Galaxy Note 4 smartphone to provide a 3D, 360-degree display which reacts to the wearer's movement. It is built on the same technology as the Oculus Rift VR headset, built in collaobration with Oculus VR.
Gear VR is expected to go on sale £150 in time for Christmas, although it requires the Galaxy Note 4 phone to function.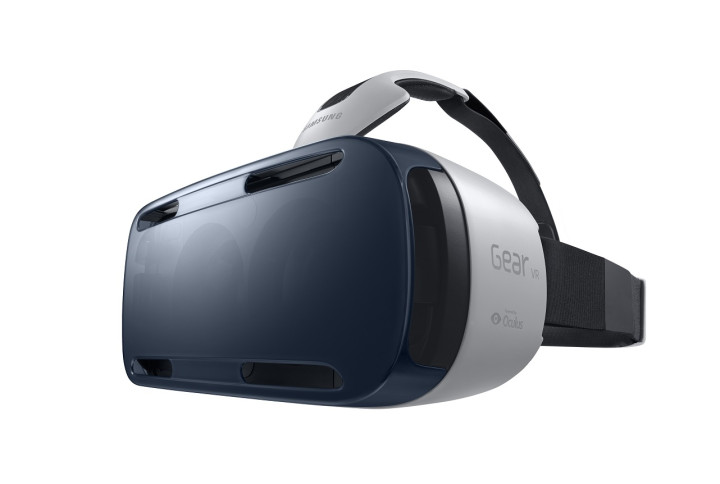 Augment my ride
Samsung is hoping to bring Gear VR to car showrooms, where potential customers can 'view' their new car in the colour and trim of their choice before it is actually produced.
Samsung's vice president of enterprise business, Graham Long told IBTimes UK: "We're talking with a number of automotive manufacturers so they will be able to give you a virtual tour of your car. You can walk around it and get in it; it's fantastic. We can't mention the customer names yet, but they are very much [UK household names]. This is about us as consumers being increasingly demanding and driving the pace of change."
Samsung also has its eyes set on UK railways. Long said: "We're engaged with a number of rail operators because they are now looking at how they utilise technology."
This could involve delivering service updates to passengers via their phones and smartwatches, as well as using wearables to keep staff up-to-date with timetables and service disruptions.
A wide range of industries are said to be interested in Gear VR, including construction.
Long explained: "If you're buying a property off-plan and they haven't decided what the kitchen will look like - the works surfaces, bathrooms and all of that - you can use Gear VR to provide a virtual tour and [we think] that's fantastic."